Crafting a perfect wardrobe for summer is not a cake walk. In summer the rise in temperature is quite high and looking stylish while being in our comfort zone becomes more of a challenge. Moreover, when it comes to men, the choice of clothes is limited if compared to women. So, What should one do in such a situation? Well, we also couldn't find the answer to this question so we requested Mr. Rajat Dhamija also known as Mr.Punjab as well as Mr. Jalandhar to share some tips with us. So here we are with "10 Summer Style Tips Every Guy Need" just for you.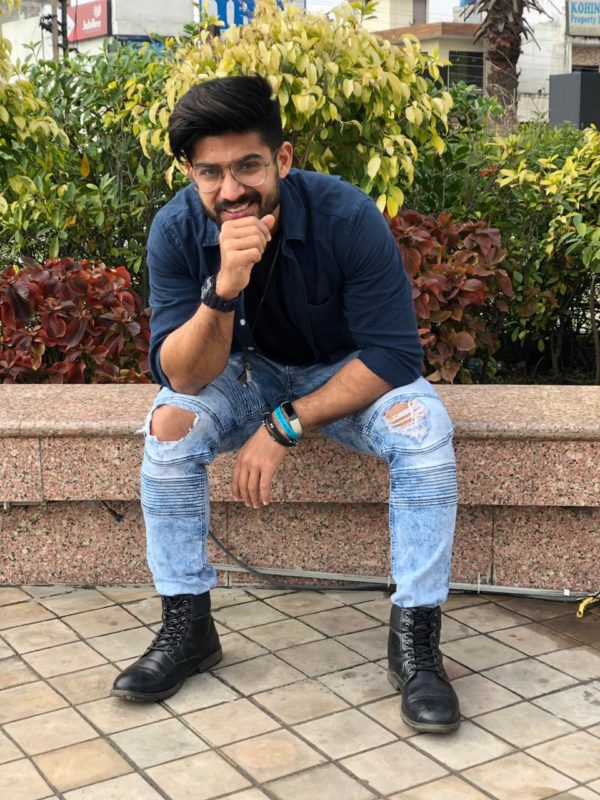 #1. Beat the Heat with an Unstructured Blazer
As summer approaches, most of the men go with semi-formal style. Though what they don't know is semi-formal is the worst enemy of a man. Instead of wearing semi-formal chose a blazer which is light in weight. This summer, go for an unstructured blazer which is made of linen or cotton.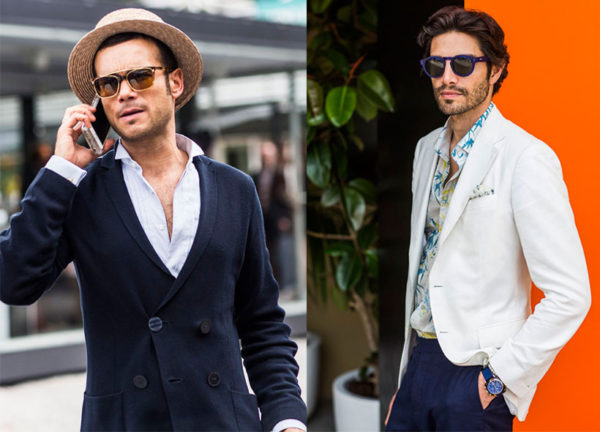 #2. Step Up Your T-Shirt Game
While this summer you make a switch from graphic to solid, suped-up tees are the best choice you can make. It is the easiest and best way to look good. You can also go for subtle textures and color blocking and subtle texture.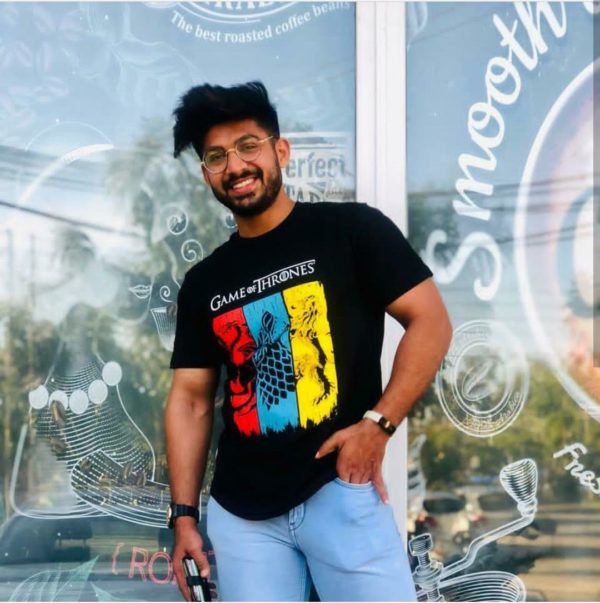 #3.Upgrade Your Shorts
Short is every men choice when it comes to summer.  But, make sure you don't go for shorts that are too short in length. Shorts above the knee are of ideal length. If your shorts are of above the knee length it'll look odd. For a smart and casual look go for linen tailored shorts, for normal casual outfit go for chambray shorts and if you want to go all fancy, chose for colorful shorts. You may also like 15 Common Fashion Mistakes Most Men Make
#4. Fake the Sock less Look
We always sprinkle or spray powder in sock less shoes. But, what if I tell you there's a less messy way to keep feet's dry and cool. Well yes, you can do the same with no- show liner socks. Socks will absorb the sweat easily and will also prevent chafing, maintaining the perfect look of loafers.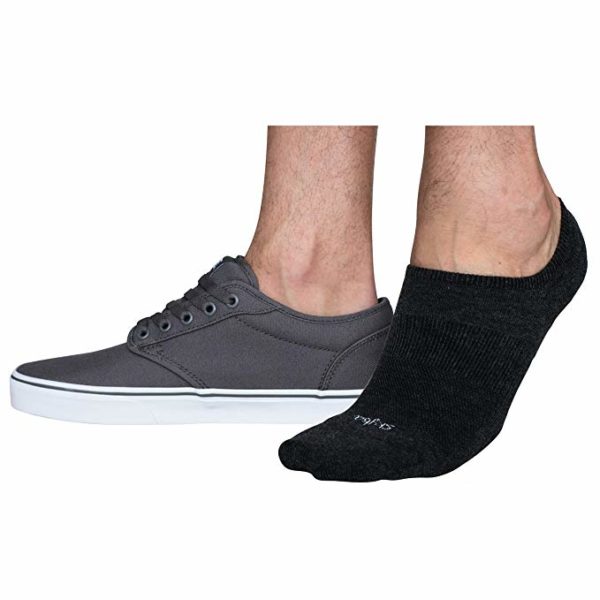 #5. Stay Cool with a Linen Suit
No matter how hot the weather is, for some occasion, you are left with no other option and you have to wear a suit. But, wearing suit means dealing with sweat. Well, we have a solution for you. If in summer you have to go for a suit make sure you go for Linen suit. It'll help you breathe well and absorb the moisture too.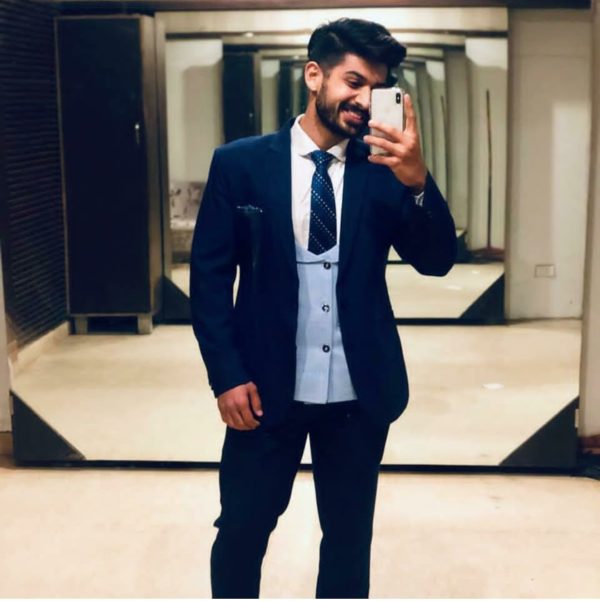 #6. Pick the right Polo
A Polo shirt or t-shirt can be a great option for your summer wardrobe. But, just should know how to pick the right polo shirt or t-shirt. When you try a polo make sure it's not too tight. It should be slim enough to create a trim silhouette based on your shape. The tail should fall down half way to the zipper of your pant or trouser. And, Sleeve should fall half to three quarters down the biceps and be fitted, not too baggy or tight. You may also like 7 signs that you are a good kisser
#7. Swap Your Sneaker with Espadrilles
In summer almost every other men wear sneakers. But, sneakers are not something that can go with everything you wear. Imagine you are all dressed up wearing a handsome suit but, with that, you are wearing sneakers. It'll make you look funny. So when you can go with sneakers witch to Espadrilles. They are breezy as flip-flops are and very comfortable. Don't believe me why don't you give them a try.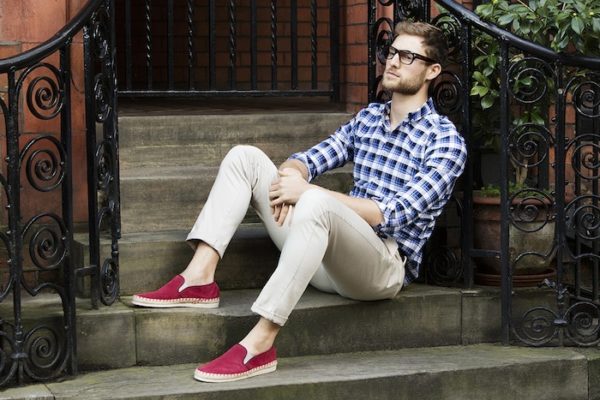 #8. Make Handkerchief your Best Friend
Always carry a handkerchief with you. You may find it old school style but trust me this Old is Gold. In summer you have to deal with sweat, allergies pollution and what not. And what you didn't find a tissue to use when required. Moreover, having your own hanky to clean your face is better than cleaning it with tissue as at times it gets stuck at your face. You may also like Tips for Boys to Attract Their Crush
#9. Swimwear
When it comes to making an impression, in the summer pool and beaches are the places where you can easily cut loose. So, don't be afraid to play with colors when it comes to your swimwear. Pick up some bold colors and be as loud as you want to.
#10. Hat Works Better than Sunscreen
If you are normally going out in the sun or at the beach or pool parties, wearing a good hat or cap can protect your face getting tanned. Also, when I say that  hat works better than sunscreen doesn't I'm asking you to avoid sunscreen. No, do apply sunscreen but to protect your face a little more wear a cap or a hat.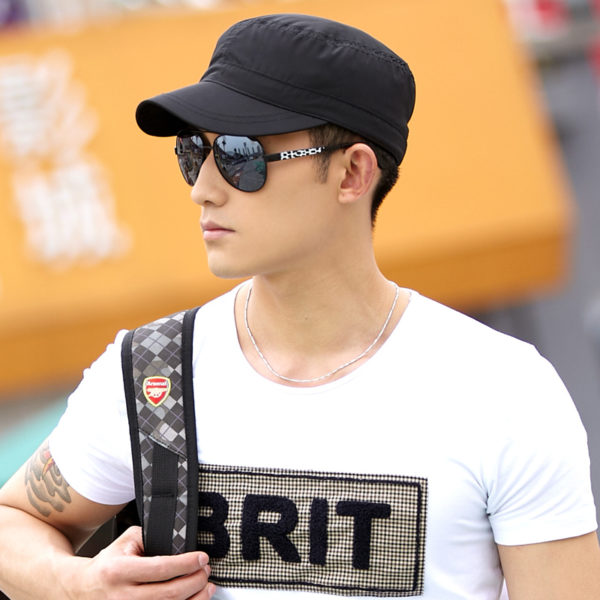 So these were "10 Summer Style Tips Every Guy Need" just for you guys by Mr. Rajat Dhamija also know as Mr.Punjab as well as Mr. Jalandhar. We would like to thank Mr. Rajat for sharing so many amazing tips with us. Also, do share your views with us in the comment section how much you like  "10 Summer Style Tips Every Guy Need."
Also Try
7 signs that you are a good kisser
5 Zodiac Signs who Always Start the Fight
3 Best Tips to a Healthy Online Relationship
THINGS MEN SECRETLY ADMIRE ABOUT WOMEN BODY
Tips for Boys to Attract Their Crush
Know These Things Before Taking Protein Powder
10 Facts About the Female Body Very Few People Know