This world is full of magical and weird things. And just like me if you also love to explore some new and weird places, then my friend you are in the right place. Today, we are here with a list of "10 Most Weirdest Places in the World". Although it may seem some of these places are out of the world, but they are in fact right here on earth.  Want to know about them? Find out with us about "10 Most Weirdest Places in the World". Know Before you go.
#1. Salar De Uyuni, Bolivia
It is located in Potosi and Oruro departments. This is the largest salt pan in the world. It is also known as the largest natural mirror of the world, when it is covered by a very thin layer of water. You can observe the best view of this site from central Incahuasi Island. It is the ancient lake that dried off and left bright-white salt, cacti-island, and rock formations. This place also shelters flocks of pink flamingos, you can see them while gazing in the water. Visit this place in July and October, as it is the best time to see the beauty of this place.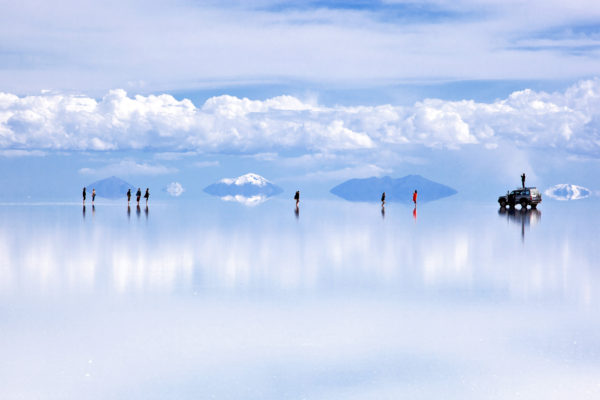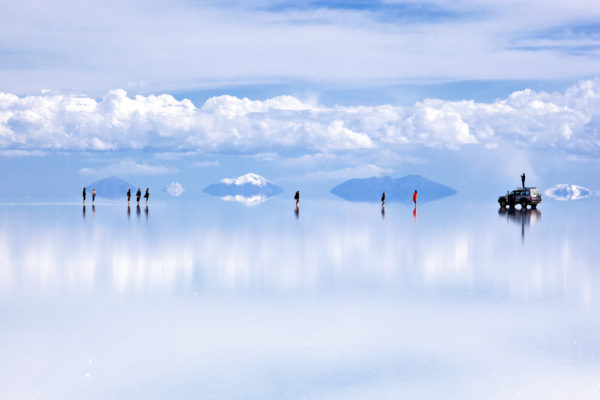 #2. Spotted Lake Khiluk, British Columbia
It is located in Northwest of Osoyoos, British Columbia. It is the world's most mineralized lake. This lake has 365 separate pool and they are arranged in a mosaic-like strange pattern. Each spot contains a highly concentrated chemical content and it is also been said that each spot can cure different diseases. It is definitely the best and nicest weird place in the world. You may also like How much Water you Need in Summer as per your Body Type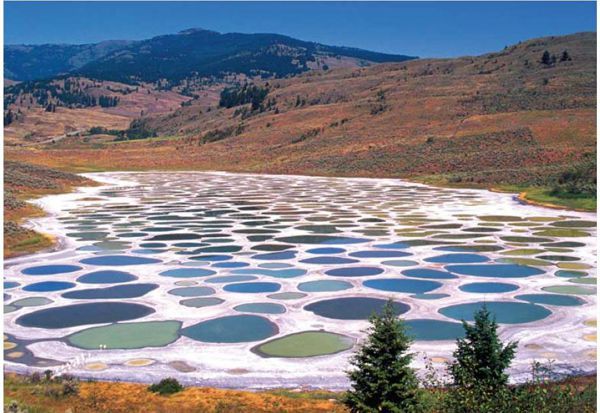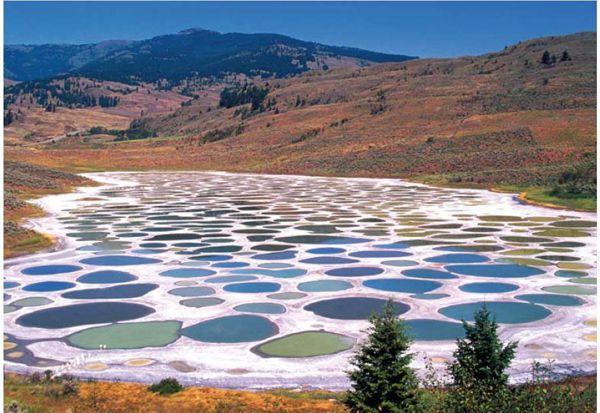 #3. Underwater Park, Austria
The list would be incomplete without underwater beauties. The underwater park is located in the Green Lake in Tragoess, Austria. This is not a park that drowned under water years ago, but this park genuinely goes underwater during every spring season. It is recognized as one of the most wonderful water dive spots around Europe. So if you love scuba diving, must visit this place once in a lifetime.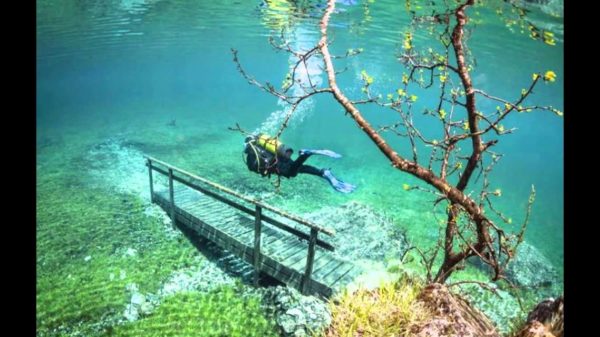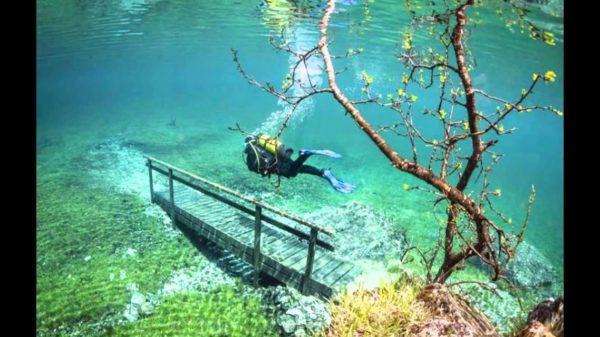 #4. Eternal Flame Falls, New York, the US
The Eternal Flame Fall is located in Shale Creek Preserve, New York. Shale Creek is the section if Chestnut Ridge Park, which is situated in Western New York. The weird thing about this place is, that a small part of the waterfall base releases natural gas. This natural gas can be used in order to light a flame. The flame is visible throughout the year. The natural gas must be occasionally re-lit as it is extinguishable. Natural gases act as a fuel to the flame and look beautiful while it burn under a waterfall. You may also like BEST HOME REMEDIES TO PREVENT ACNE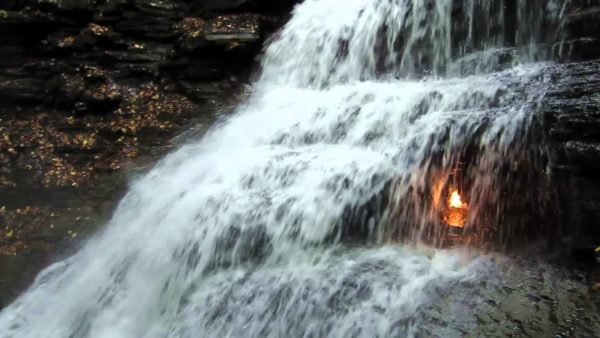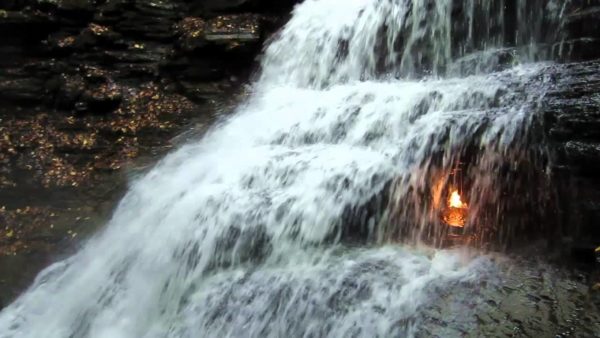 #5. Blood Falls, Antarctica
Between the unending whiteness of snow, there's a beautiful red fall or should I say Blood fall, giving a weird kind of satisfaction. This fall is called blood fall because the color of water which falls is red. The reason behind the red color is the presence of a large amount of iron. According to the University of Alaska researcher's, water is of red color because  of oxidized iron is present in the brine saltwater.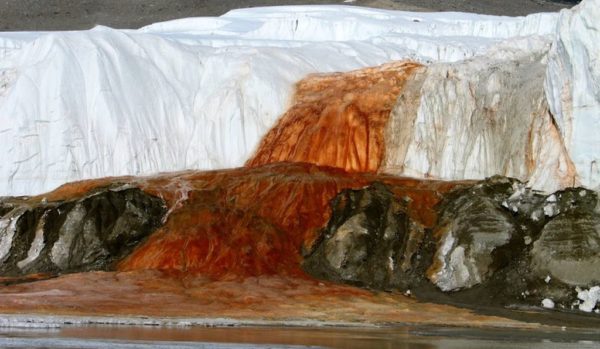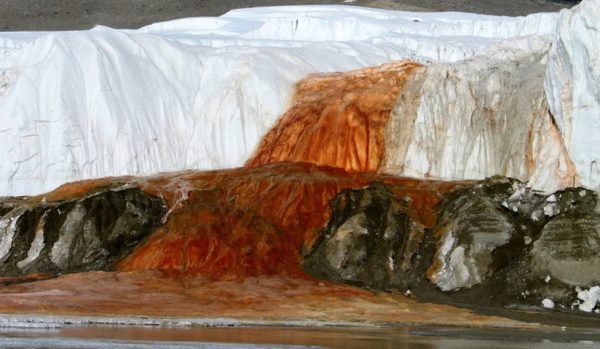 #6. Sea Of Stars, Maldives
You must have read about the sea of stars in the story books but, what if I tell you it exists in real life too. Bioluminescent sea plankton, during the night, shines bright blue which makes it looks like it is the Sea of Stars. You can watch this amazing view at Vaadhoo Island Maldives. Every year millions of tourist visits this place to enjoy this beautiful scenery. Also, you'll be happy to know that the Maldives is one of the cheapest tourist destinations in the world. So, what are you waiting for? Get your ticket book and enjoy sight seeing the Sea of Stars.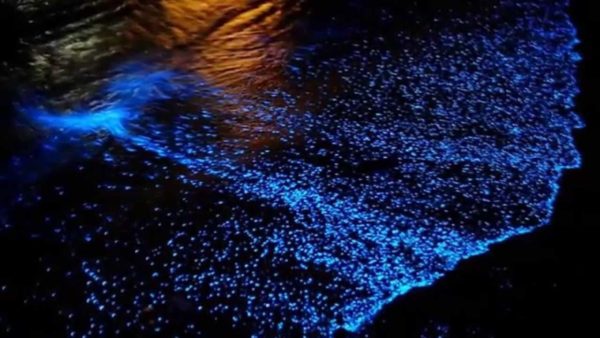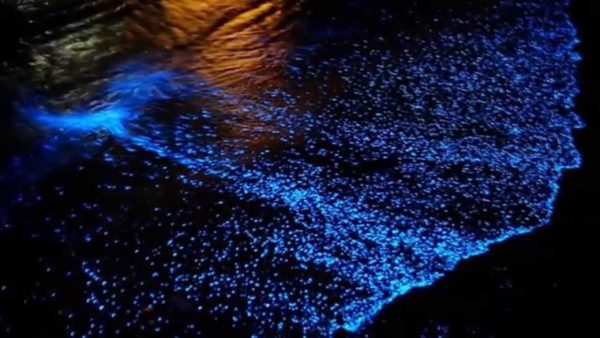 #7. Huashan Mountain, China
Huashan Mountain is situated in China and is also known as Road to Heaven. The weird thing about this place is that it is a death-defying trail and it is famed for adrenaline raising effect. Well, looking at the picture it looks really terrifying. Well, how about you would like to cross this terrifying trail just to see heaven? You may also like 7 TIPS FOR FLAWLESS GLOWING SKIN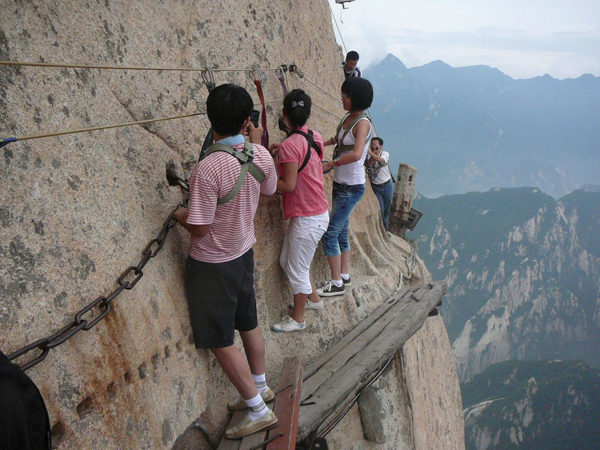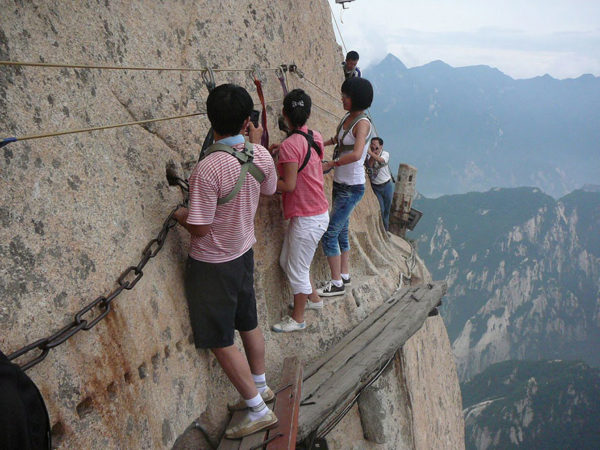 #8. Mendenhall Ice Caves, Alaska
The view of caves will mesmerize you. This lake has even left the scientist confused for years. In Mendenhall Ice Caves, there are different shades of blue color in ice crystals, which are inside this cave. There is a chance these ice caves might get affected due to the rise in global warming. The geologists are trying every possible way to save these ice caves. So before it gets extinct, hurry up and visit this place.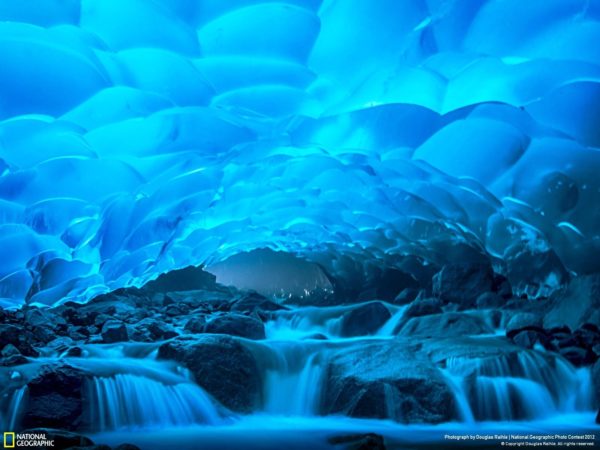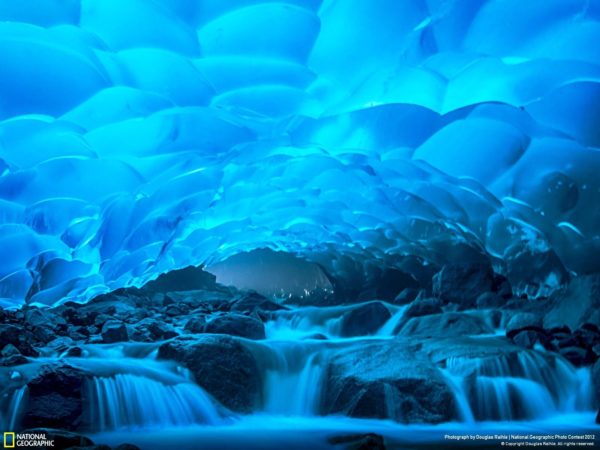 #9. Nyaung Ohak, Myanmar
Myanmar may not be in the list of people when it comes to choosing a destination for holidays but it is definitely a part of the list of places which you should visit one in your lifetime. Nyaung Ohak, Myanmar is a beauty which can't be defined in words. You may not get to see a jungle village crumbling over 1000 of temples. It is fully covered in greenery and also allows you to enjoy an exciting boat ride. So, if you love greenery this is the place for you.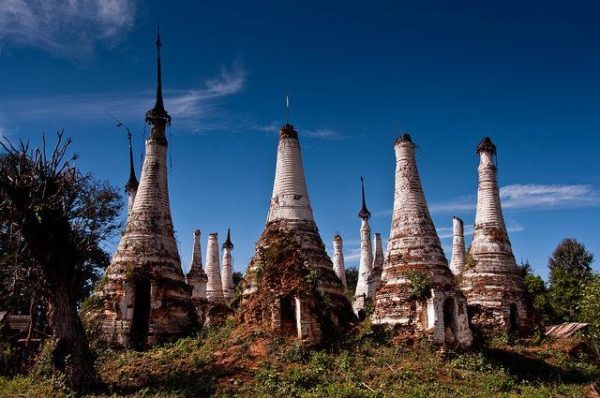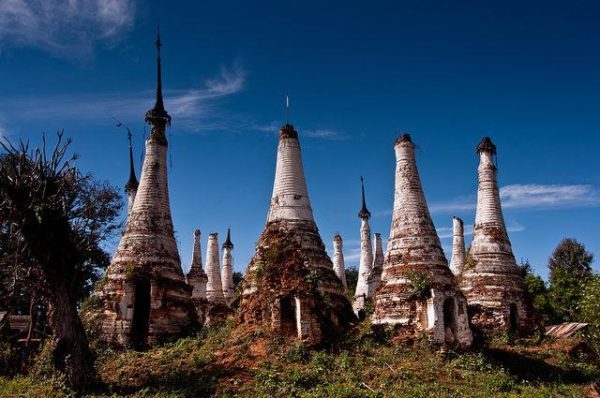 #10. The Doorway Railway, Vietnam
The railway is something you can see everywhere than what's special about this place? Well, the name says it all. The Doorway Railways passes inches away from the shop's doorways. It is in Hanoi, Vietnam, and speeding train passes it twice a day. If by chance you are in the way of train, you should press yourself tightly into the adjoining wall or enter in a nearby cafe to escape yourself from being killed. Well, that sounds terrifying, isn't?
So these were "10 Most Weirdest Places in the World", do mention in the comment out of these which one do you like the most. Also, our list doesn't end here we'll be soon coming up the "10 Most Weirdest Places in the World"- Part 2. Till then enjoy reading "10 Most Weirdest Places in the World".
Also Try
BEST HOME REMEDIES TO PREVENT ACNE
7 HOME REMEDIES TO BEAT PAIN DURING YOUR PERIODS
6 FOODS THAT MAKE YOU FEEL TIRED AND LAZY
6 Tips to De-Stress Your Mind & Body
REVIEW OF ANTI TANNING PACK FROM NUSKAA
HOW TO BUY BEST SUNSCREEN FOR YOUR SKIN TYPE
7 TIPS FOR FLAWLESS GLOWING SKIN