The computer has become a part of our basic needs. Be it our school work, office work or just for watching movies we all need computers. However, not every one of us is familiar with the tricks or shortcut that can make our work easier. So, that's we decide to share some hacks with you people. These hacks will make your work easier and help you to complete your task in less time. Want to know what I'm talking about? Come and check with  me "10 Computer Life Hacks You Wish You Learned Sooner".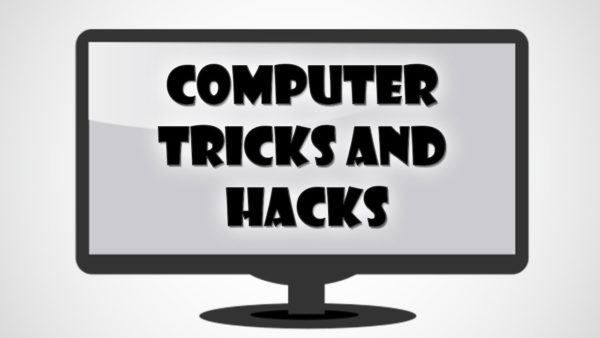 #1. New Tab
How many times do you open a new tab in a day? Five times, ten times or maybe even more. While we are typing or doing some important work it becomes difficult to grab the mouse every time we need to open a new tab. Or what if your mouse isn't working what will you do in that case? Well, we have a shortcut for this. All you need to do is press "Ctrl + T" together and a new tab will get open. In case you have a MacBook, then instead of using "Ctrl" make use of "Command".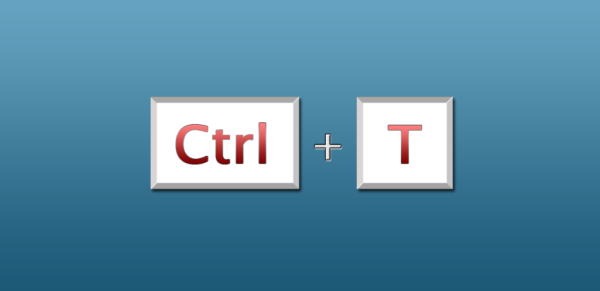 #2. Charge Battery Faster
We all know how much time our laptops battery's take to charge. But, if you want to charge it at a faster rate, charge it on "Airplane Mode". Yes, you got it right, don't believe me? Okay then let me explain. When you charge your laptop on airplane mode, features like Wi-Fi, Bluetooth that consume battery get disabled automatically. This takes off pressure from the battery and it charges on a faster rate than before. It'll charge at least 10-15 minutes faster on airplane mode than it actually does. You may also like Best Mother's Day Gift Ideas in Budget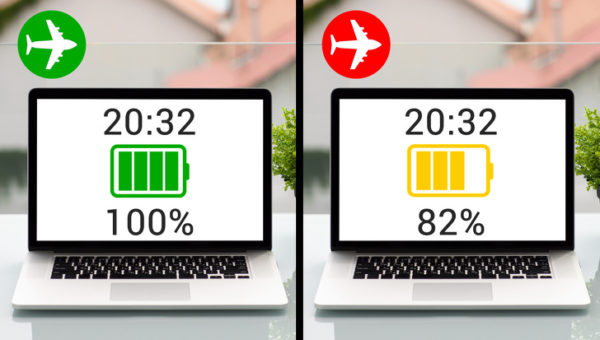 #3. Download Google Image Automatically
Do you download pictures? Well, I know that was a silly question because everyone does. But let me ask a real question, How do you download pictures? Well, many people open the image and then right click on the images, which provides a number of options and then you select save image option and it gets downloaded. It is also an easy method but, not when you have to download around 15-20 images or more at a times. What if I tell you that you can download images using an easier way. You simply need to press the "Alt" key and left click on the image you want to download. And the image will automatically be saved in the download folder. If you are using a MacBook instead of pressing "Alt" key press "Ctrl" key and click on the image you want to download, then you get a drop-down menu from where you have to select copy image.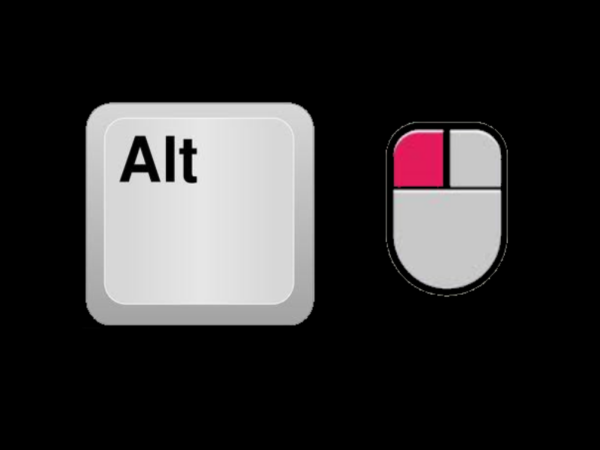 #4. Hide Your Activities
Do ever wonder how could you hide the activities and things you search on your computer? Well, it's possible. All you need to do is hide your IP address and no one will be able to track your activities. There are a number of ways using which you can hide your IP address. The first you need to do is install a VPN on your browser so that, the VPN can change the actual location of your browser. After that, download "PeerBlock". PeerBlock will hide your real address and allow you to do anything without anyone else knowing about it. You may also like THINGS MEN SECRETLY ADMIRE ABOUT WOMEN BODY

#5. Use Google instead of Calculator for Currency Conversion
Why waste time and energy on a calculator when you have google. If you travel abroad often or work in an exchange firm, you may need to convert the currency very often. Well, why use a calculator for it when you can easily do it over google. You just simply need to mention the amount of money and select the currency and it'll convert it for you.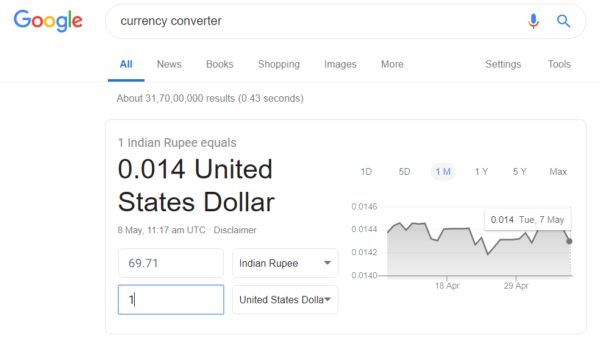 #6. Computer Speed
Are you having an issue with computer speed? Well, it might be because of your desktop which is full of icons. We have a habit of creating a new folder for everything, which affects the speed of our laptop. So, instead of creating a new folder every time, create a folder a sub folder in the existing one. Like this you can organize all your file in folder. And organize all your apps in the task bar. This way your desktop will be almost empty and it'll improve the speed of your computer. You may also like Amazing Facts about Marvel Endgame you should Know
#7. Know Who is Stealing your WI-FI
It's annoying how people crack the password of your Wi-Fi and use it as if they are paying for it. But, now you can know who is stealing your Wi-Fi and you can tell the concern person on their face that I know you have been stealing my Wi-Fi. Want to know how? Just download "Who is on my Wi-Fi". And you'll get to know who is stealing your Wi-Fi.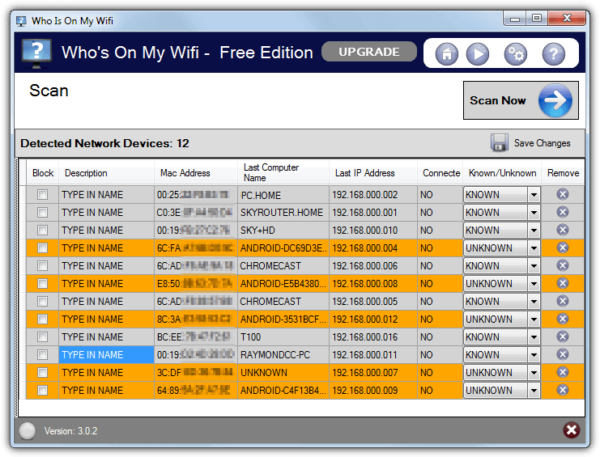 #8. Recover Deleted File
What if I tell you that you can recover your deleted file, even after you have deleted them from recycle bin. You think that I'm joking well, I'm not. There are times when after deleting everything we realize that the files we deleted was really important. And the worst part is when you have deleted the required file from recycle bin too. But, now you can recover all the deleted file. All you need to do is download "Recuva". Recuva will help you to recover the files which you have permanently deleted. You just need to enter the type of file you are looking for and it'll give you all the results. However, if it has been a really long time since you deleted the files, there might be a change you won't be able to recover the files.
#9. Quit Web Browser
Another shortcut is to quit the web browser. Press "Ctrl + Q" and your browser will get close. In case you are using a MacBook instead of using "Ctrl" make use of "Command". So use this command to close your browser a little faster. You may also like 10 Signs Your Partner is Head Over Heels in Love With You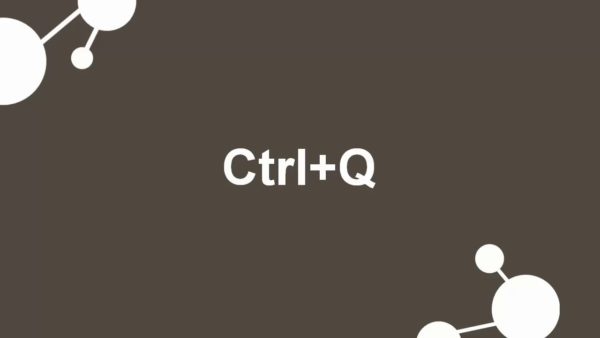 #10. Convert Style Text into Italics
Want to convert normal style text into italics but can't find the option. Well, it very easy simply press "Ctrl + I " and your text style will be converted from normal to italic. Just select the phrase or word of which you want to change the style and then press "Ctrl+ I". For MacBook user, again instead of "Ctrl" use "Command" Key.
These were " 10 Computer Life Hacks You Wish You Learned Sooner". Do share with us how useful you find these facts and how much time did they save. Also, if you know or use some more hack do share with us in the comment sections. Don't forget to share your views about " 10 Computer Life Hacks You Wish You Learned Sooner".
Also Try
15 Interesting Facts about Game of Thrones You Need to Know
5 Zodiac that makes the Best Love Partner
10 Home Remedies to Get Rid of Body Odor in Summers
10 Styles Tips Every Girl Need in Summers
How to Gain Weight in a Healthy Way
DIY Face Masks For Instant Glow