10 Best Android Hacks & Tricks You Should Know in 2019
Android is a versatile and one of the most popular operating systems for smartphones, especially in today's time. You won't be amazed to know that Android holds around 86% sales share in the market of smartphones. The best part of the Android is that people with different budgets can afford it easily according to their requirements. But, there are many features of Android which people are not aware of even after using for a long period of time. The tricks we are going to share with you will change your perspective about android and it'll be more fun to use it. So check out with us "10 Best Android Hacks & Tricks You Should Know in 2019."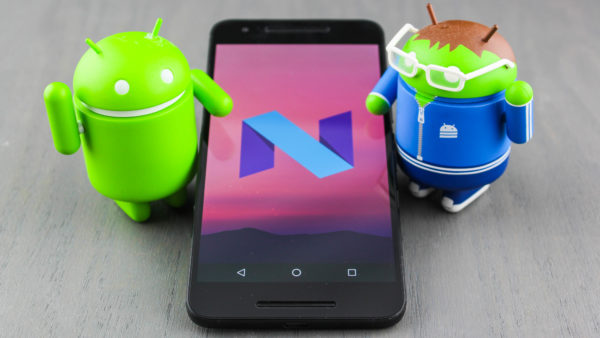 #1. Install Linux on your Android Phone without Root
Installing Linux on Android has always been like a task and required roots. But, what if I tell you that you can do it without root too? Interesting Right? Let me share with you how. You can do it using an app known as "Debian Noroot". It is an operating system which is based on Linux, it allows users to install GIMP, Libre Office and other software through Advance Package Tool (APT). To install Linux without root, just go to Play Store and download "Debian Root" app. Do allow the app to download complete installation for the full package. After the installation, you'll be greated by a desktop interface, which will be mouse-oriented. Then you'll be able to install and download games and programs just like the Linux version.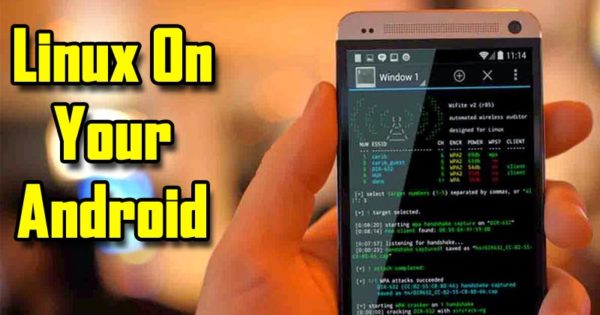 #2. Monitor your Heart Rate using LED Flash and Camera
You must be thinking that I'm joking. How is it possible to check the heart rate using LED Flash and Camera? But, my friend it is possible. You can track your pulse rate that too without making use of a fitness tracker. You must have seen a number of application that provides you this service and all of them needs your fingerprint to give you the final results. These apps require your finger placed on LED Flash and use the camera to record the change of color under your skin. This way it monitors blood passing through. However, all these are software based and the accuracy of the result is doubtful. Name of the app is "Heart Rate Monitoring". You can find it on Play Store easily.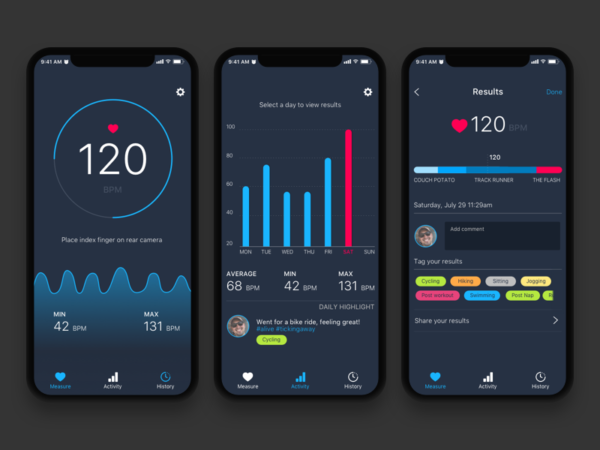 #3. Tweak the Status Bar using System UI Tuner
Now you don't need to depend on any third party application in order to change the status bar or removing any option from the status bar. All you need to do is, you have to enable a hidden option from the setting menu. Which is known as "System UI Tuner". To enable this option you just need to hold the setting gear option available in the Notification toggle menu. Once you do so, you'll see that gear icon has started rotating and then you'll get a toast message that confirms that the option has been enabled. Now you can find System UI Tuner option in the setting menu. You can now adjust your status bar according to your choice. However, this option may not be available in phones with custom UI and old version of androids.
#4. Track your Smartphone
Did you ever lose your phone? I can understand how tremendous experience it must have been for you. Even thinking about losing my phone makes me go crazy. There's are times we keep our phone somewhere and forget where did we kept it. Moreover, the worst part is when the phone is in silent mode and we can't find it. What if I tell that even if you lost your phone you can find it easily? Sound great right? Well, now you can do the same with the help of Google's Find My Phone application. In Android, if you add google account to your device, Find My Device will be automatically activated in your phone. Hence, if you lost your phone all you need to do is visit android.com/find using any browser and log in with your Google account. And, you'll be able to see the location of your phone. The best part is it allows you to erase all the data of the phone, lock your phone with a message and also change it's mode from silent to ring. But, your device should have access to the internet.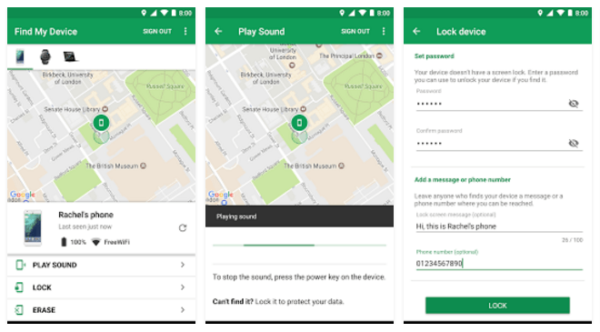 #5. See back the Notifications you Swiped Away
We often clear our notification; when we are in a hurry without reading them. And then later we realize that we have missed some important notification. But, a solution to this problem. Now even after clearing all the notification, you can get them back. Just hold and long press on the home screen until to see the screen adjustment mode. Once it is open, select widgets and g to setting shortcut widget. It'll look like setting gear. Drag the basic setting gear to your home screen, it'll also show you a popup list from where you can choose shortcut options such as- memory, devices, battery, etc. Look for "Notification Log" option in that popup list and select it. Now you can see all the notification from different apps using this shortcut.
#6. Navigation-Buttons as App shortcuts
Are you also using the navigation bar only for opening the recent app and closing them? Well, there is so much more you can do using the navigation bar, with the help of "Button Mapper" App. You can remap keys and assign the app as per your action. For example, you can double tap home, back and recent button. I used the double tap option for the recent button to open my Gmail. You can also customize the headset and volume button.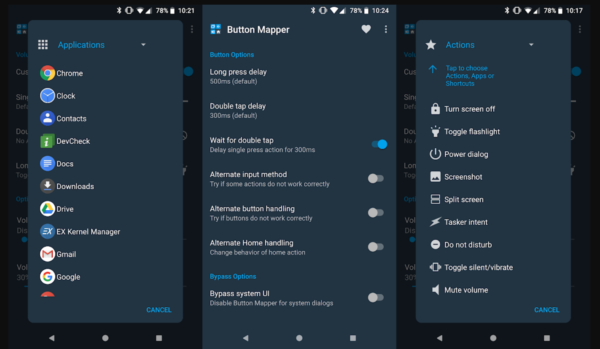 #7. Force Control the Orientation
In most of the phones, headphone jack and charging point are on the bottom side which makes it difficult to use the phone when it is plugged in or while you are listing music using headphones. So, to manage where your content display on the screen while listing music or when your phone is plugged in, make use of the "Adaptive Rotation Lock" app. It is ad-free and very light in weight and helps to switch portrait upside down, reverse landscape, force landscape. It gives you the freedom to use the device normally even when you are holding it upside down.
#8. Lower the Display Resolution
Lowering the display resolution is the best option when one needs to save the phone's battery. You can do it in two ways- the first method required root permission and the second one doesn't require root permission. If you're already rooted then you just need to install the "Resolution Changer" app. But, if you don't want to root your device then you require a computer or laptop. And you can change the pixel using ADB commands.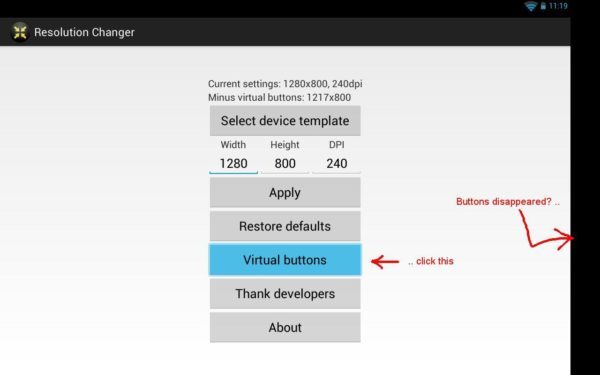 #9. Reduce Lag and Delays on Android
Do you face a sudden freezing problem with your device, while making a call or using WhatsApp? Well, we have a solution for you. You can solve this issue by using "Seeder App". It processes data that is generated and processed every second. Then it provides that information to the new data pool and refreshes it again and again. This helps your phone to launch app faster and reduce navigation lag. But, remember this app requires Root and is not compatible with android newer versions.
#10. Improve Games Graphics
Want to enjoy maximum speed while playing the game on an android device? Then my friends try the "GLTools (graphics optimizer) " app. To use this application you need to give Root permission. It helps you with better performance by fooling a lower-end device, making it like if you are using that game on a different processor.
So these were "10 Best Android Hacks & Tricks You Should Know in 2019". Do let us know if you already knew any of these hacks already or share your experience with us after using them. Don't forget to share how much you like "10 Best Android Hacks & Tricks You Should Know in 2019."
Also Try
5 Reasons to Start your Day with Fresh Juice
DIY Green Tea Skin Gel for Uneven Skin Tone
Miracle Drink for Thick Hair Growth
King Khan first on-screen Kiss was with a Man- Find out More With Us
10 Things About Indian Army – A Salute to Brave
Top 10 things in America you got to try once in your lifetime
HOW TO REMOVE SUN TAN QUICKLY AT HOME
Likes
(

0

)
Dislikes
(

0

)