10 Amazing Facts about Amitabh Bachchan
"Rishte mein toh hum tumhare baap lagte hai aur naam hai shehensha." Not only in the movie but also in real life Mr. Amitabh Bachchan is the Shehensha of the Bollywood. He is one of the well-known personality of the whole Indian Cinema. He has a crazy fan following. From a 5-year-old child to 60-70 year adults everyone loves it. He is an amazing actor, a playback singer, and a producer too. He has given us so many amazing movies such as Sholay, Pink, Don, Amar Akhbar Anthony, and the list is never-ending. Though he is such a big personality and people know many thing about him still there are some unknown facts about him of which people are not aware of. So here we are with "10 Amazing Facts about Amitabh Bachchan."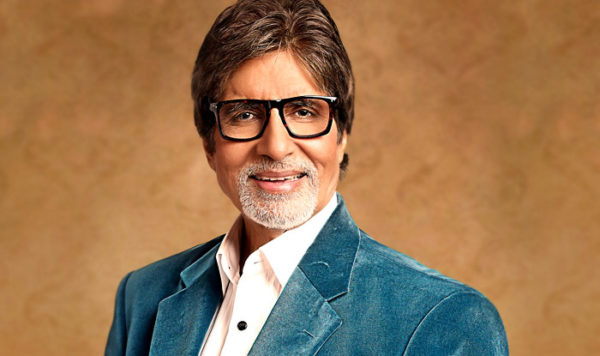 #1. Real Name
We all have heard of many actors and actress not using their real name in the industry. Don't be shocked to know but, Mr. Amitabh Bachchan is one among them. All of us address Mr. Bachchan with the name Big B, but many people are not aware that Bachchan is not the real surname of Big B. Bachchan is the pen name chosen by Mr. Harivansh Rai Bachchan. father of Sh. Amitabh Bachchan. Also, Big B father wanted to name him Inquilab which means revolution. But, he later decides to name him Amitabh which means Unending Brilliance. And just like his father BIG B also chose to go with Bachchan Surname.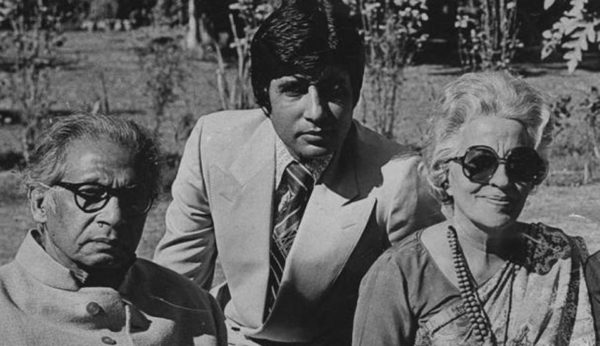 #2. Ambidextrous
We all have seen BIG G using his left hand in most of the movie, which makes people think that he is a left-handed person. But in reality, he is ambidextrous. Ambidextrous is someone who owns the ability to use both hands equally. Just like other ambidextrous; Mr. Amitabh also has a very sharp memory. He always remembers all the important events, be it birthday or anniversary and never fails to wish his near and dear ones.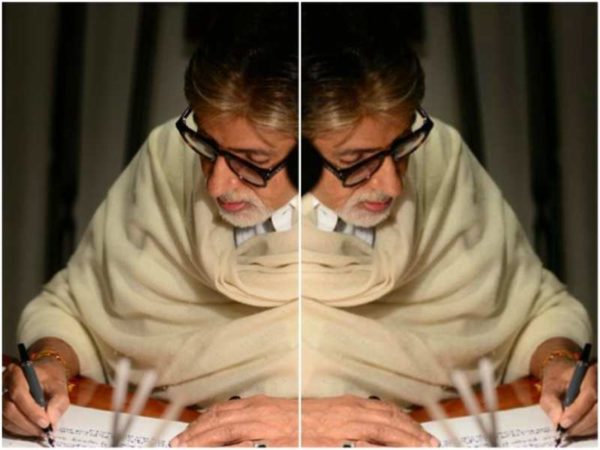 #3. Dream
When he was young he wanted to become an engineer and after that, he wanted to join the Indian Air Force. Seeing how determined he is, we have no doubt that he would be able to fulfill his dream if he was firm on his decision. But, we would like to thank him for choosing acting as his career option. Otherwise, it would have been a great loss for Bollywood, not to have such a legendary actor as he is. His fans love him and thankful to him every day for giving us so many amazing movies and other artwork. You may also like DIY Face Pack for Oily Skin
#4. Struggle even after Approach
We all know that Mr. Amitabh got his first role in the movie "Reshma and Shera' because of Prime Minister Indra Gandhi. She sent a letter of recommendation to Sunil Dutt and then Big B got this movie. But what people don't know is that even after a recommendation and having strong relationships with the biggest political families; Amitabh had to struggle a lot for achieving success in Bollywood. It is also said that during his struggling phase, he spent the night at a bench in MumbaiLess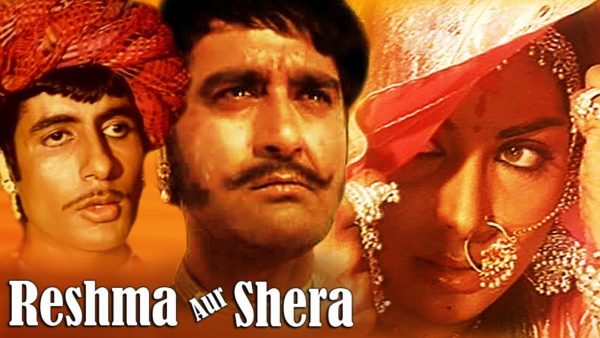 #5. Waheeda Rehman Fan
The person who has a fan following of million people, person who even after crossing the age of 70 makes women go crazy; he himself is a big fan of Waheeda Rehman. You must have heard that he is a favorite of many Bollywood celebs but Big B is a huge fan of Waheeda Rehman. And doubt that she is one and the only actress whose beauty is praised by BIG B so openly in interviews.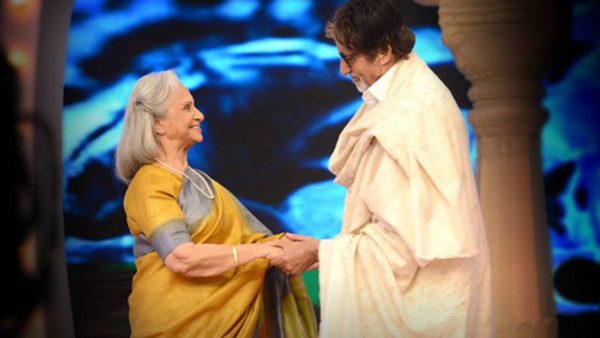 #6. Khuda Gawah Shooting
Many of you may know that shooting of film Khuda Gawah was done in Afghanistan. But, you may not be aware of the interesting fact I'm going to share with you. When Amitabh went for the shooting of the film, Afghanistan president provided Mr. Amitabh security. The amazing thing is that he had to assign half of the county Air Force for the protection of Mr. Amitabh Bachchan, no wonder after all he is so famous. But, this also benefited Afghanistan too as Khuda Gawah became one of the most watched movies or should I say Indian movie; which was shot in Afghanistan and also benefited local government of Afghanistan. You may also like 5 Reasons to Start your Day with Fresh Juice
#7. Madame Tussauds
Mr. Amitabh Bachchan is the first Bollywood celebrity whose wax statue was placed in the Madame Tussauds museum which is in London. But, don't be amazed to know that not only in Bollywood but in the whole Asia he was the first actor to have his statue at Madame Tussauds museum. Surely it was a proud moment for Mr. Amitabh Bachchan and the whole of India.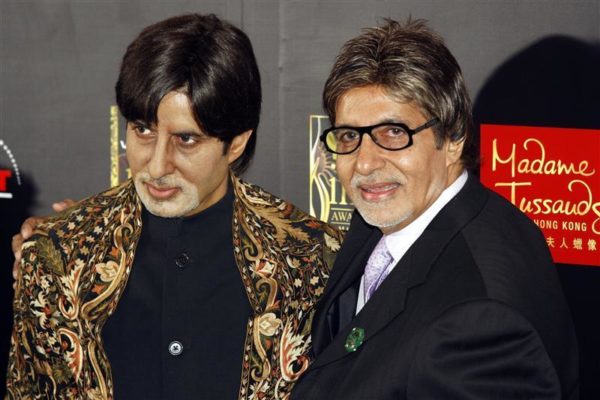 #8. He also faced Rejection
Do you love Big B voice? Personally, love his voice so much it's just magical. Listing to his songs is such an amazing feeling. It's like he is spreading magic with his voice and hypnotizing everyone. But, it's quite shocking to know that he was rejected by All India Radio because of his baritone.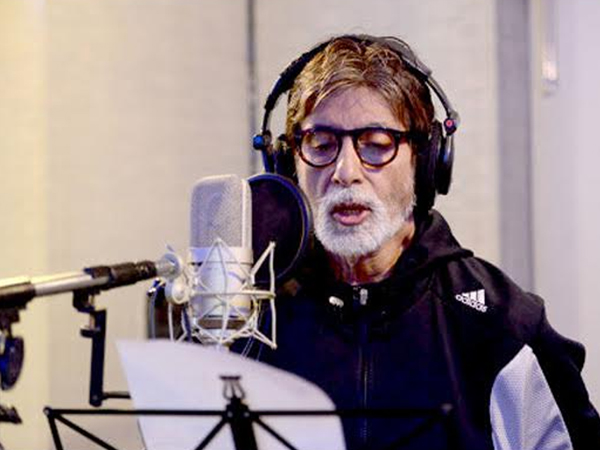 #9. Star of Millennium by BBC
People who think only Indian media admire and highlight Mr. Amitabh Bachchan. But, I would like to prove you wrong. You may not know it but, BBC online actually announced Amitabh as Star of Millennium. You may also like DIY Green Tea Skin Gel for Uneven Skin Tone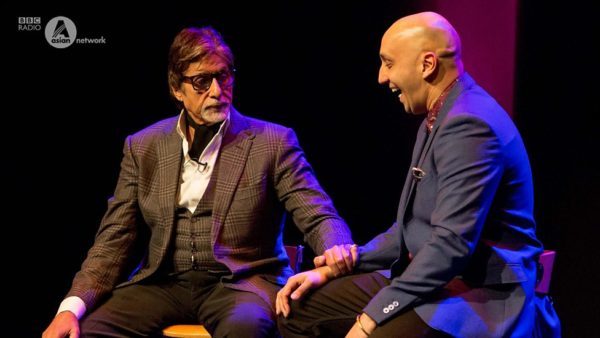 #10. Modi Connection
We already know that the Bachchan family has good political connections. And now Mr. Bachchan shares a good relation with Mr. Narendra Modi. You have seen many stars promoting state tourism for money but Mr. Bachchan promoted Gujarat tourism for free. Before becoming Prime Minister of India, Modi himself admitted in a popular show known as "Aap Ki Adalat" that he himself approached Mr. Bachchan to ask him if he would become the ambassador of Gujarat and he decided to the promotion without charging a single penny from the government.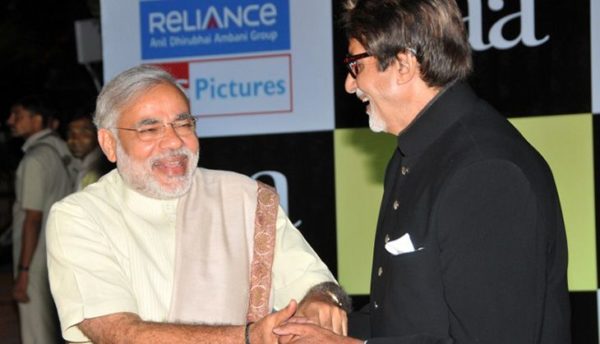 So these were some facts about Amitabh Bachchan you may not know about. If you knew any of these already than share with us in the comment section. Also, tell us how much you like "10 Amazing Facts about Amitabh Bachchan."
Also Try 
Top 10 Hacking Tricks for Beginners
7 Mistakes Due to Which You're not Getting Abs
DIY Green Tea Skin Gel for Uneven Skin Tone
5 Reasons to Start your Day with Fresh Juice
Top 5 Ways to Stay Healthy this Summer
10 Best Android Hacks & Tricks You Should Know in 2019
Likes
(

0

)
Dislikes
(

0

)