Hey my lovely Peeps 🙂
Today I am back with a new review but this one is more focused on our hot shot Men, but ladies you gotta keep a watch on this post as well. Reason being it will surely solve your most generic problem "What to Gift Him"! So keep a close eye as here we providing The Man Company Perfume Review NOIRE.
As with name of the post, you might have guessed today we are talking about a "Perfume". I always focus on smelling good to my students during my grooming classes as "Smelling Good is as Important as Looking Good". Imagine a scenario where you look good, neat & gaudy but you smell like a goat *ewww*. Trust me everyone's going to run away from you but on the other hand, you look average & simple but you smell heavenly, people would love to surround you 😀 That's the power & importance of smelling good & that too on daily basis.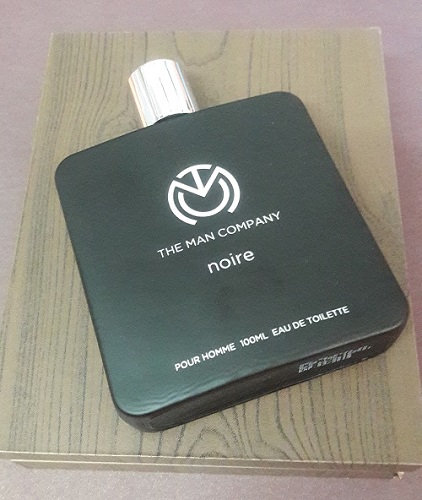 I am always on a hunt for perfumes, ALWAYS! I have a good collection of fragrances in my collection & I always carry 1 small fragrance bottle in my purse to freshen up when needed. Recently I came across this company "The Man Company" on Instagram & their name attracted me. I mean in a world where I think Female's Beauty & Care Product Market is ruling currently here we have a company who says "The Man Company" founded by Mr. Rohit Chawla, Dr. Parvesh Bareja and Mr. Bhisham Bhatej. Yes, you nailed it Boys! You nailed it with this name as it gets all those eye balls covered with Kajal & Eye liners towards your "The Man Company" name 😛 Cheers all Men out there, finally something for "Men Specific" in Indian market! Enough of chit chat, let's get to point. So here's The Man Company Perfume Review – NOIRE.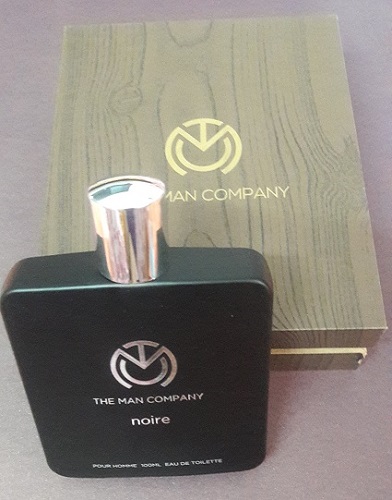 About the Brand:
We are here to create the most awesome Men's Grooming Products. Let's be honest here, Indian men are the most underprivileged men in the world as far as grooming is concerned. We are bringing the groomed men back. It's time to be full of ourselves. Gentlemen, let's preen up. After all, why should men get all the scum? Well, so here we are – Selling Attractiveness.
Honestly the About Section of the company is the most attention-grabbing 😛

Product Description:
"Seductive, Bold and Elegant"
The Man Company NOIRE is a black woody fragrance, with an audaciously passionate and ecstatic vibe. It belongs to the new-age alpha sensual male who dons a balance of order and chaos in his soul, with NOIRE adding a tinge of sensation and excitement to his erotic zeal. An intriguing complement to an electric persona!
Olfactory Family: Woody-Oriental family
TOP: Lemon – Bergamot – Rosemary
MIDDLE: Carnation – Cedarwood – Rose
BOTTOM: Vetyver – Sandalwood – Amber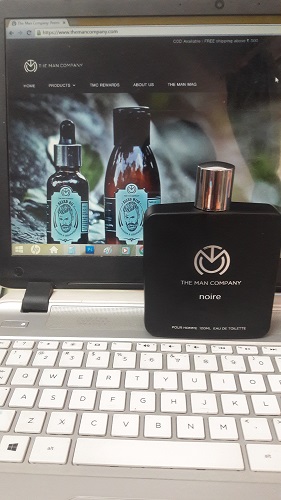 My Take on NOIRE from The Man Company:
This perfume is for men but I have tried it on me as well as my brother & my business partner. Did I like it or hate it or fell in love with it? Let's start from scratch:
Packaging:
This is what The Man Company products come packed in. Honestly so far the BEST packaging I have ever seen in my life by any company. Simply *The Best* +1 point for packaging definitely!
Packaging Score: 6 out of 5 *blink blink*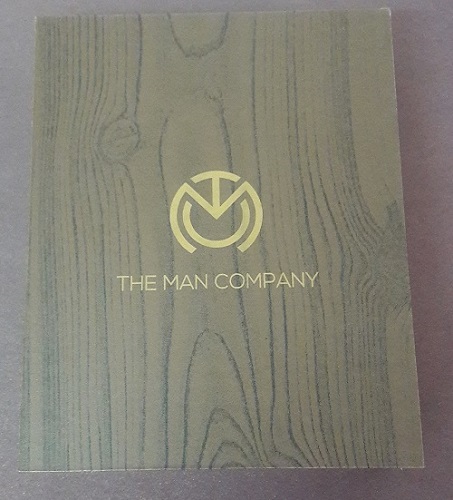 Here's another shot: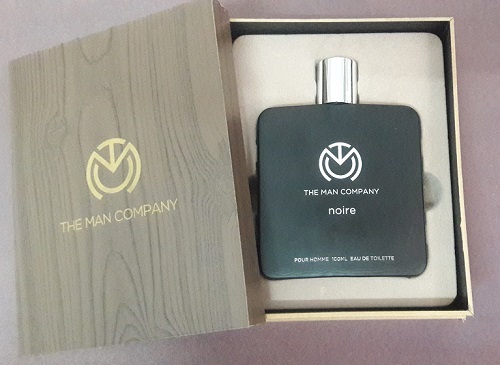 Here's close one: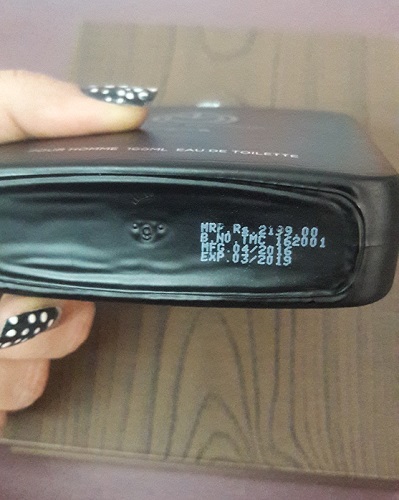 Scent Description:
Its wild, yes it is & that's the exact reason I have fallen in love with it. This defines boldness & it's just so tempting that you can't resist it. I tried it on my hand & for one hour, I was smelling it & getting mesmerized every 2 seconds. I am calling it Hypnotic Perfume as I think The Man Company has actually added something hypnotic element in it as over the years I have never felt so fascinated & enthralled with a fragrance. The product description is 100000% accurate "Seductive, Bold & Elegant". It is seductive to a great extent yet doesn't overdo it & definitely Bold. This can definitely lift your lady's mood within seconds.
When I applied it on my hand, for first 5-7 minutes there was a very strong fragrance but after around 7-8 minutes, the fragrance settled & then came the aroma which just awestruck me. This is a perfume I would love my Man to wear on a romantic date night. I won't suggest using it as a daily fragrance but instead keeping it for those special moments like date with your lady, some special meetings, presentations & events at your work place, some ceremonies or functions in your circle etc. It stayed quite long but not full day.
Scent Score: 4.5 out of 5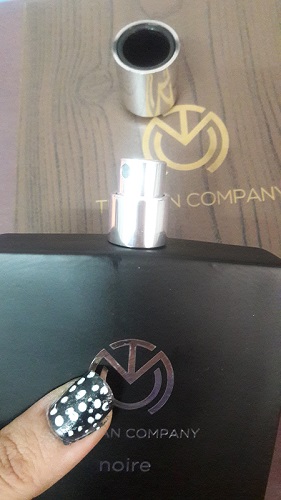 Feel on Skin:
It feels light; in fact gets unnoticeable within 3 seconds. Here's 3 pics, 1st one when I sprayed it & 2nd one after around 3 seconds & 3rd one after around 7 seconds. It simply disappeared without leaving any whitish cast or mark of water etc *simply flawless*.

One more thing, it's not drying at all. I have a very sensitive skin & that's why I applied it straight my skin & checked (while I kept smelling it every 2 seconds :P). It doesn't dry out my skin instead I felt moisturized. Definitely a good point to mention for all out there with sensitive & dry skin.
Feel on Skin Score: 4.7 out of 5
Pros of NOIRE
#1.Fragrance: Do I need to say more? MUST HAVE for all Men out, go grab next 10 years quota with you 😛 before The Man Company stops making it.
#2.Its moisturizing & doesn't dry out skin so no worry for people with dry skin
#3.It is very soft on sensitive skin & hence no issue for sensitive skin people
#4.Staying power is very good, stays & makes you feel fresh till evening if applied on morning. So its long lasting.
#5.Packaging is sooooo cute yet elegant & classy.
Cons of NOIRE
#1.Price: Its prices at whoopy 2199/- INR for 100ml. But it's not that high that you let this wonder product pass by. Investment here is worth every single buck.
#2.Cap: Well this problem is for me only but I found the cap a bit tight & difficult to open. As is said may be problem with me only.
Otherwise I absolutely loved it.
Overall Thoughts:
A MUST for all men who love to awestruck their ladies with warm seduction which just got redefined by this Hypnotic Perfume NOIRE from the The Man Company. I am adding it to "Must Have" lists & will keep it as a gift option to all close ones in my list.
Overall Score: 4.8 out of 5
Will I Buy it Again: Definitely! I will buy it to gift it to my dad, brother, best friend & of course HIM.
Where to Buy: You can buy The Man Company products from their website  www.themancompany.com
Let me know how much you liked The Man Company Perfume Review.