The latest Buzz over the world these days is Pokémon Go! But there might be several questions in your mind for Pokémon Go which are pretty too embarrassed to be asked before your friends. No need to feel discomfit as we today will be answering your all such doubts and questions about the Game before you start & enjoy the game. Here are 5 Things about Pokémon Go You Need to Know Before Playing.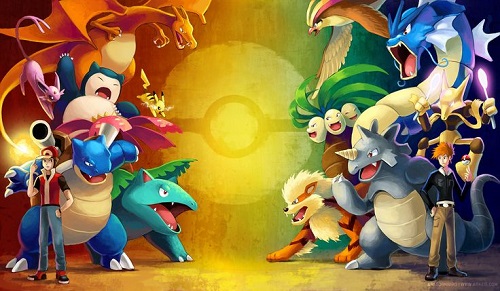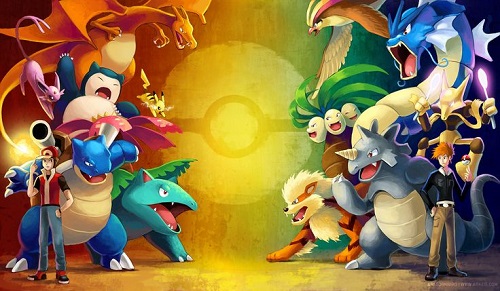 Q1: What Exactly is Pokémon Go?
Pokémon Go is a location based free to play Augmented Reality Mobile Game. The game has been developed by Niantic and has been published by 'The Pokémon Company' (as a part of Pokémon Franchise. The word Pokémon is the Westernized Contraction of "Pocket Monsters" & this has been one of the most popular Cartoon Series of all time.
This game allows its players to capture, train and battle the Pokémons (virtual creatures) by making use of GPS along with the cameras of compatible devices. The game is free to play but do support in-app purchases for additional game play items. The Game is available for both Android & iOS.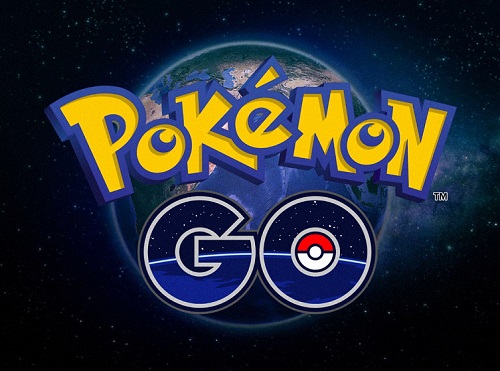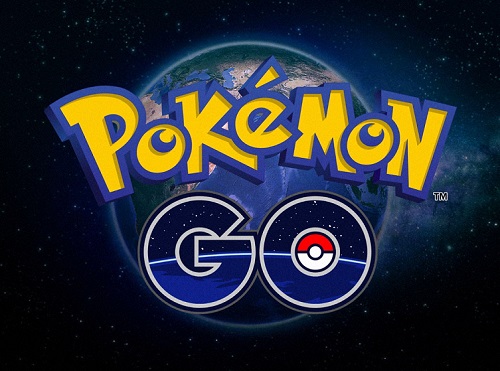 Q2: How this Game Works?
After logging into the app for the first time, the player creates their Avatar. The player can choose the avatar's style, hair, skin, and eye color, and can choose from a limited number of outfits. After the avatar is created, it is displayed at the player's current location along with a map of the player's immediate surroundings. Features on the map include a number of PokéStops and Pokémon Gyms. These are typically located at public art installations, historical markers, historic buildings, cenotaphs and other memorials, public parks and fountains, places of worship, and other points of cultural significance; these locations are repurposed Ingress portals, Niantic's previous augmented reality game.*
As players travel the real world, the avatar moves along the game's map. Pokémon Go uses your GPS & camera of compatible devices. Let us simplify this with an example:
Lot of gameplay & appeal of Pokémon Go is determined by player's geographical location. For example if you walk by a water body, you are supposed to find a Water Pokémon like Squirtle or if you got to forest (we mean your nearby Park) you are supposed to find Bug type or Grass type Pokémon like Gloom & Bulbasaur. So your collection will work as per your location.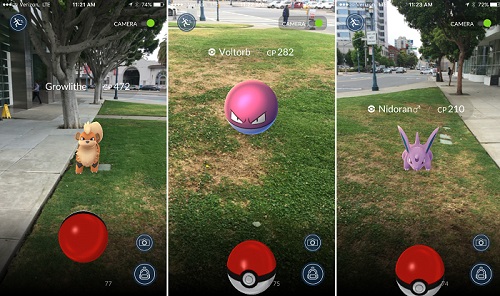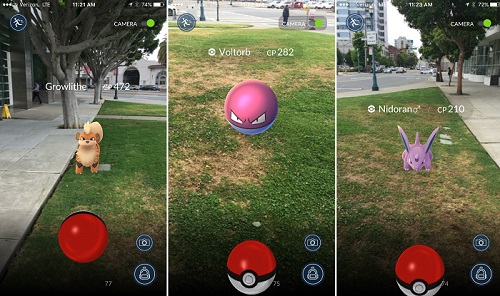 Q3: How much Battery Life & Data will I use while playing Pokémon Go?
Yes, you will use data since the game required your GPS activated all the time. So if you are not using unlimited Data Plan, you got to be careful. Secondly, the continuous usage of your camera by the game will drain out your battery quickly.
This doesn't mean not to try the game. For data usage problem, use an unlimited Data Plan or a Wi-Fi. For battery issue, use the age old trick of decreasing the brightness of your screen to save on your battery. Another golden trick is to have some kind of backup Power Source like a portable Power Bank. Such power banks are available in market at affordable pricing these days.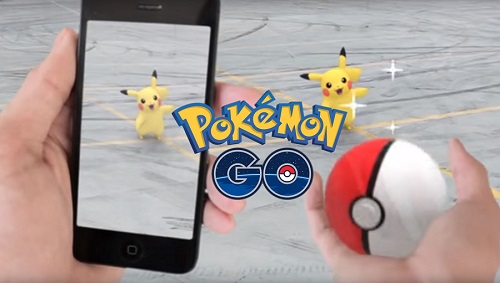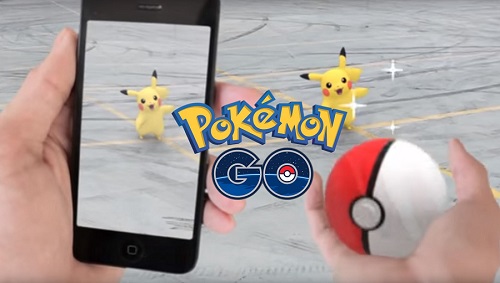 Q4: Can I Cheat in the Game?
Cheating is not good as per morals But Yes You can CHEAT in Pokémon Go 😛
Well it's not technically cheating but the app offers in-game purchases that allow you to spend real money on items like lures and incense that will help you catch more Pokémon more often. These purchases can enhance your gaming experience and increase your chances of procuring a desired Pokémon, giving you an advantage over people who are just playing the game for free.
This is 1 trick but then you can be a bit smart & alter your GPS settings by installing some programs. This way you can catch some Pokémons which technically won't be available normally but you can catch them with this trick.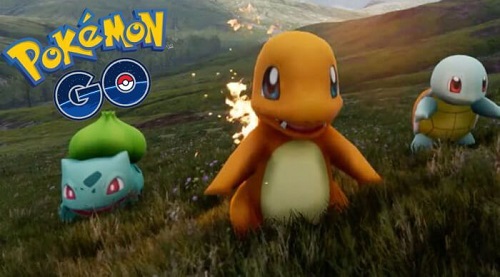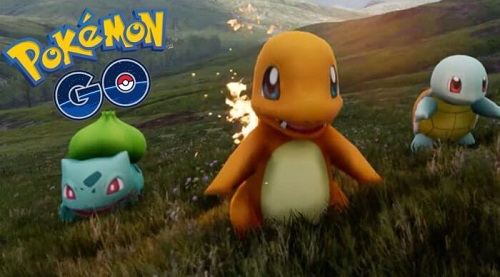 Q5: Is the Game Worth My Time?
According to expert estimates on Monday, Pokémon Go has been downloaded around 7.5 million times. t's worth noting that Pokémon Go has been downloaded more times in a week than the popular dating and hookup app Tinder has in its four years of existence; Pokémon Go is estimated to be on 5 percent of smartphones, while Tinder is only on 2 percent.
I think stats say it all whether the game is good enough to be worth your time or not! Rest play it once & decide whether it is?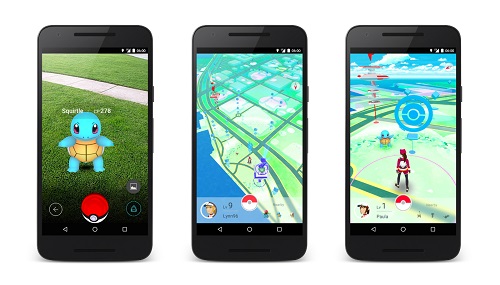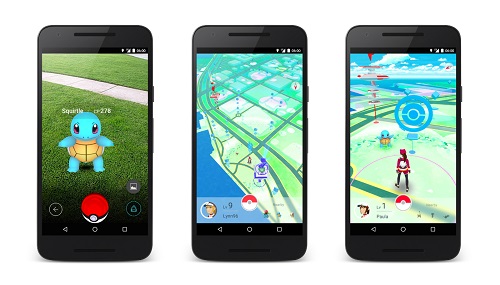 Bonus Q: Which Pokémon Is the BEST?
Well do we need to answer this? Everyone has their personal preferences but ours is Pikachu. Our all-time favorite from the childhood days when Pikachu saved Ash from that Piggy attacks, remember? Take a look at this cute Pikachu & tell me how can't we Love him :*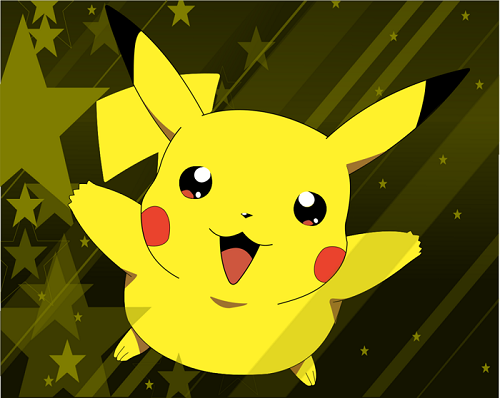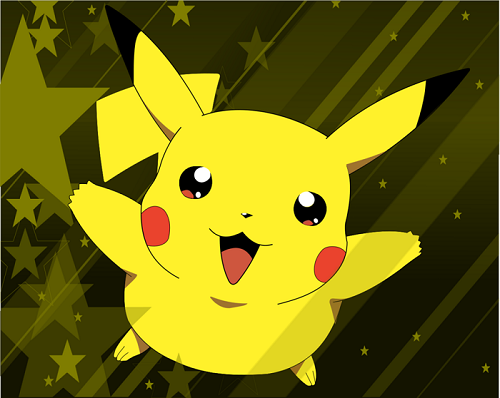 So gear up your tools & get ready for the new Pokémon Hunt with Pokémon Go. Let me know how much you liked our 5 Things about Pokémon Go Game You Need to Know Before Playing.
Also 7 WHATSAPP TIPS AND TRICKS YOU SHOULD KNOW – PART 1
12 FACEBOOK TIPS AND TRICKS YOU SHOULD KNOW – PART 1
9 THINGS YOU DON'T KNOW YOUR IPHONE CAN DO