Fashion is something that will never go out of trend. Though you'll see that style statement keeps on changing, today you'll find one thing in trend and the next day another. The old days are gone when men were not that interested in fashion. In today's era be it men or women everyone wants to look stylish and trendy. But, unknowingly we all commit some fashion mistake which we should definitely avoid especially men. So we asked Mr. Rajat Dhamija to share with us the most common fashion mistake that men make and how to avoid them. Check out with us "15 Common Fashion Mistakes Most Men Make."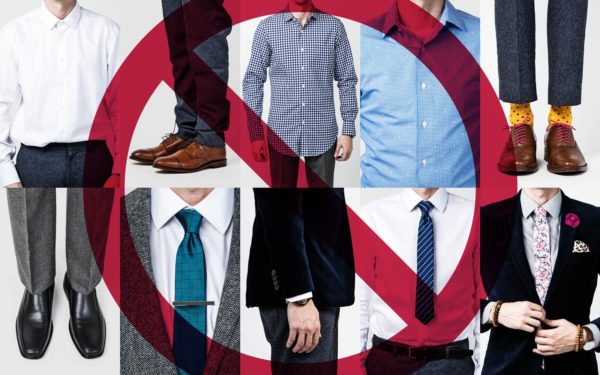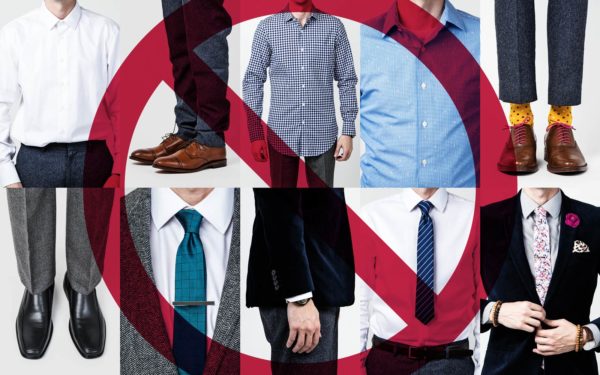 Mr. Rajat Dhamija is also known as MR. Punjab and Mr. Jalandhar is a Fitness Model and Adviser. He has shared with us the common fashion mistakes which men should avoid. Want to know more about it check out with us-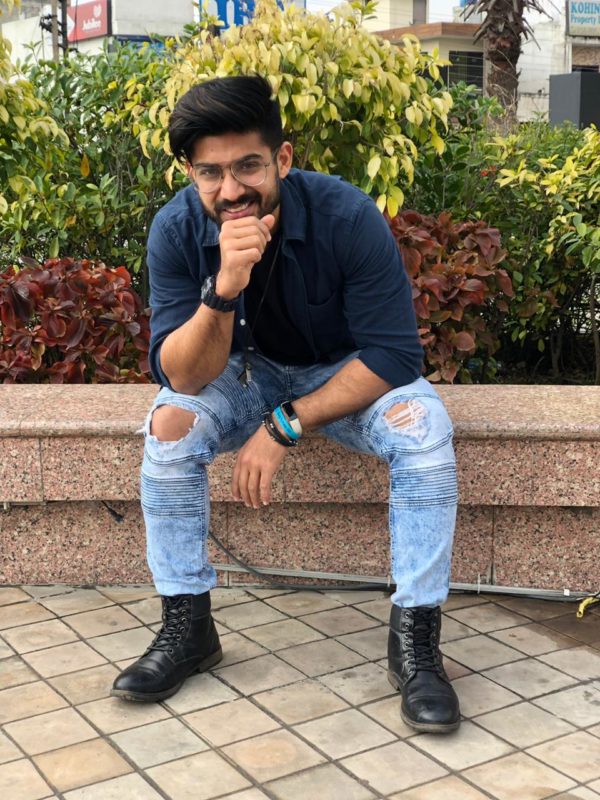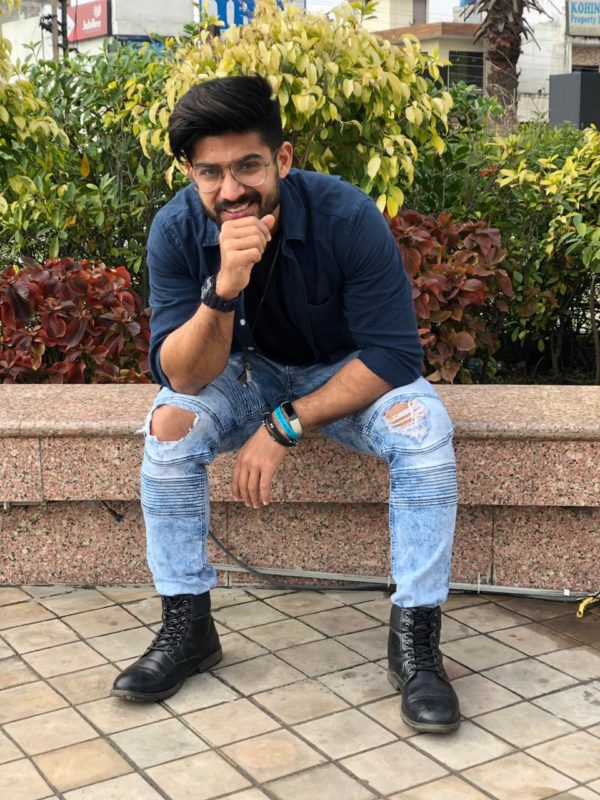 #1.  Rigorously Over and Under Dressing
One most common fashion mistake which men do is either they are under dressed for an occasion or overdressed. This is because of lack of experience after all, not every other man is a fashion expert. I have seen men going for a casual dinner party wearing an interview suit while what they should be wearing is a jean or trouser with a shirt.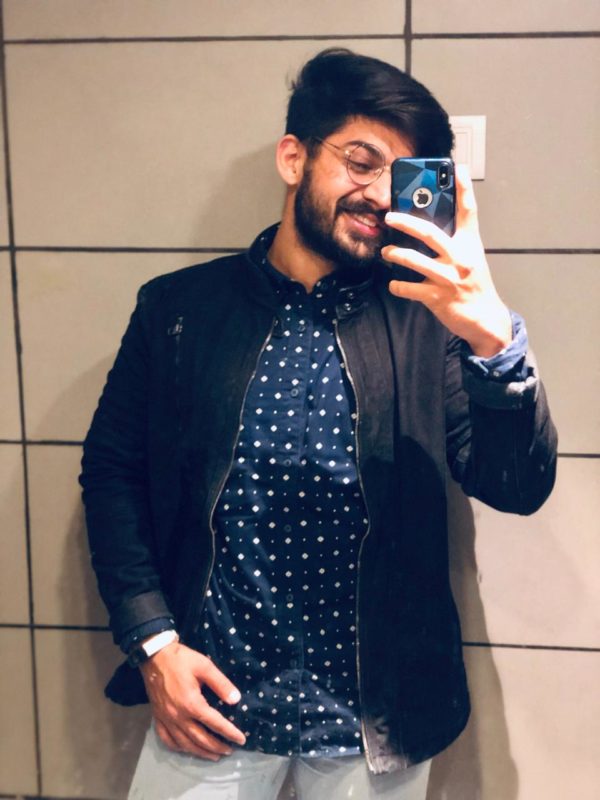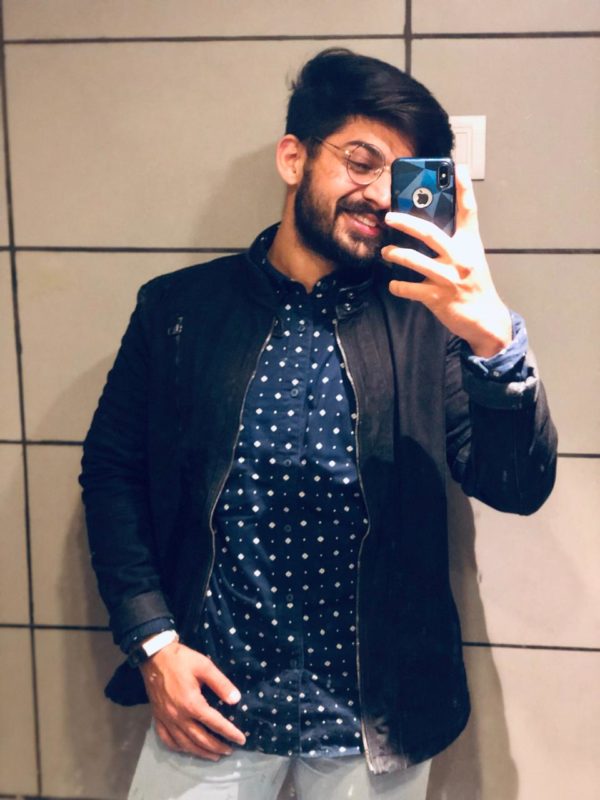 Solution– When you are not aware of the dress code wear v-shape sweater with your jean and pair them with leather shoes or go for a shirt and pair it with a cool jacket. Wearing a jacket will give a sort of casual look and if you have to go formal remove your jacket and the shirt will do the work for you.
#2. Wearing loose Shirt
Most of the men wear a loose shirt which makes them look heavier, fat and bloated. If I say it in simple words it does not make you look good. Why look to look fat or bloated when you can rock your look with a perfectly fitted shirt.
Solution–  If you don't like skin tight shirts go for the slim fit shirts. They are easily available in the market. While choosing your shirt make sure the length of the collar is not too long, it should touch the edge of your shoulder.
#3. Undone Shirt Buttons
How many buttons should be done while wearing a shirt without a tie has always remained a question? Doing all the buttons make you look a bit odd and also make it uncomfortable for a number of people while if you have undone three to four button of your shirt it is counted as ill-mannered. You may also like 7 signs that you are a good kisser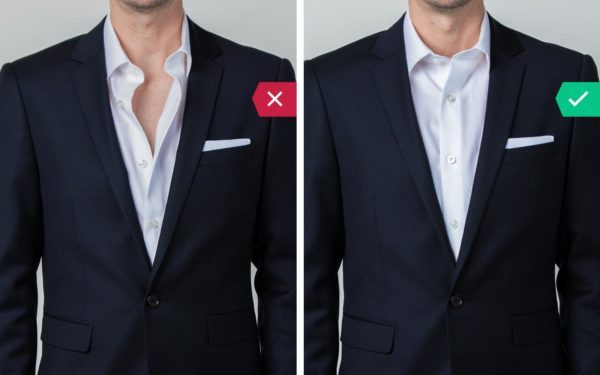 Solution– No matter if you are going for a formal outing or a casual one never undo more than 2 buttons of your shirt. It seems ignorant at best, and completely common at the worst.
#4. Tucking T-shirt
Most of the men tuck their t-shirt while going out. T-shirts are made in a loose fit style and they are not meant for tuck-in. When you tuck-in t-shirt you make it look too tight.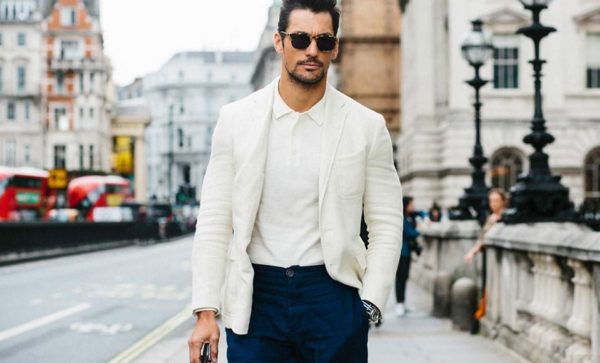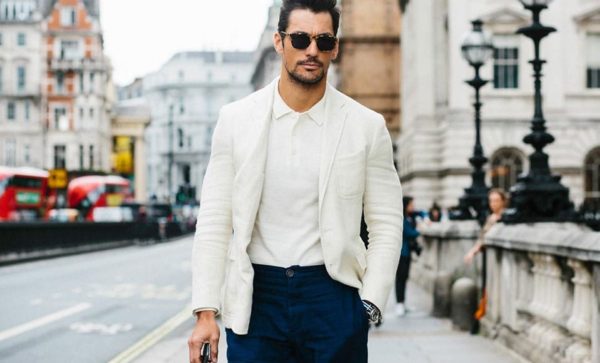 Solution- You should avoid tucking t-shirt but if you really love doing so make sure you pair it with a good jacket and pick a trouser along with a belt that compliments your t-shirt well. Also when you tucking your t-shirt make sure it's not too tight leave it a bit loose so that it may not look too fitted.
#5. Black is the best Color of suit one can buy
Black often seems to be one of the most favorite colors of people when it comes to clothing. Man think that black suit is the perfect option to go for as they can wear it for any occasion and one suit will do all the work for them but it is not true.
Solution-  Black suits are suitable for only a few occasions like- wedding or funerals, college function and at times you can wear them to the office. But your first color choice while purchasing a suit should be Navy and Charcoal.
#6. Wearing wrong Length Trouser
Men usually don't care about the length of their pants. Either it is too short that their socks are visible or it is way too long that it is covering their shoe lays. Both of the lengths makes you look shabby and one should definitely avoid committing this fashion mistake. You may also like Tips for Boys to Attract Their Crush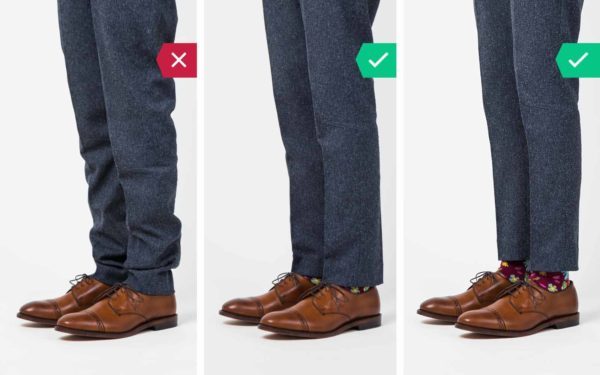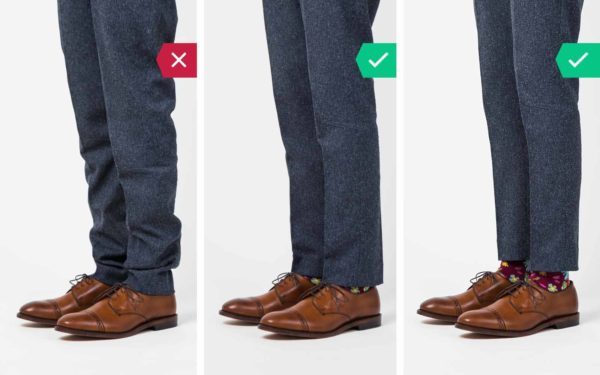 Solution-  When you buy a trouser you should avoid the trouser with the short length and if you like really like but its length is too big please make sure you get it tailored. The correct length of a trouser is when the bottom fabric of your trouser meet or touch your shoes.
#7. Wearing the Wrong Socks
Men don't think about socks color when they are deciding their outfit. They just open their drawer and pick any pair of sock available which is completely wrong. Some of the men even think that white and black socks go with every outfit and end up wearing them committing the most common fashion mistake.
Solution-  Socks can be a great thing for grabbing the attention of others. But if you are going for the interview it is very obvious that the interviewer will notice your look from head to toe so you don't need your sock to get his attention. In an interview wear the socks that are of the similar or same shade of your pant and trouser and if you are going for a casual outing you can opt for some colorful socks according to your outfit like black socks with green lining.
#8 Wearing Jacket with Long- Sleeves
We often found men impatience when it comes to shopping especially. Usually, men don't pay attention to little things and purchase whatever they like. Rarely you'll find men who check the length of sleeves while purchasing a jacket or coat. It doesn't bother them if the sleeves are too long and they commit this common fashion mistake.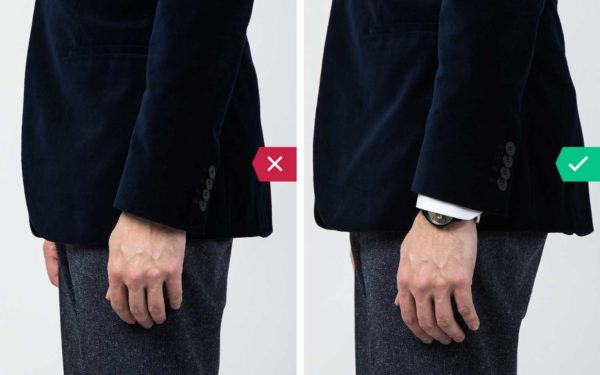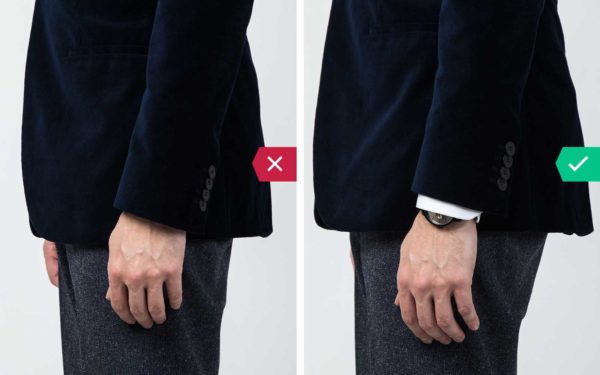 Solution- While you are purchasing a jacket or coat for any occasion make sure that the length of sleeves is long enough to touch your wrist bone and not longer than that. Another thing which you need to keep in mind while purchasing a jacket is that your shirt cuff should be visible, not the whole of it but just 1/2 inch of your shirt cuff should be visible.
#9. Tie with wrong length and knot size
When men go for a tie they avoid the size of the knot and wear it anyway. Either the knot of the tie is too big or too short and same goes with the length of the tie, they wear it too long or too short and both the length of the tie is inappropriate.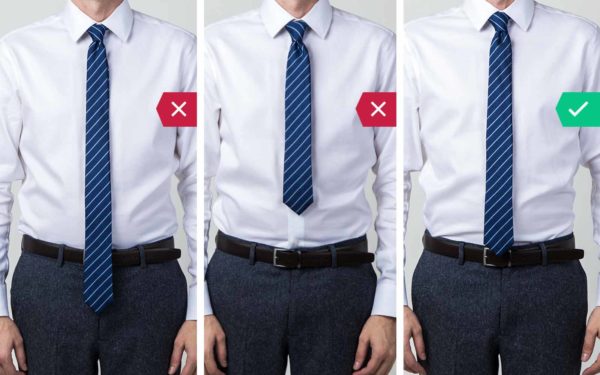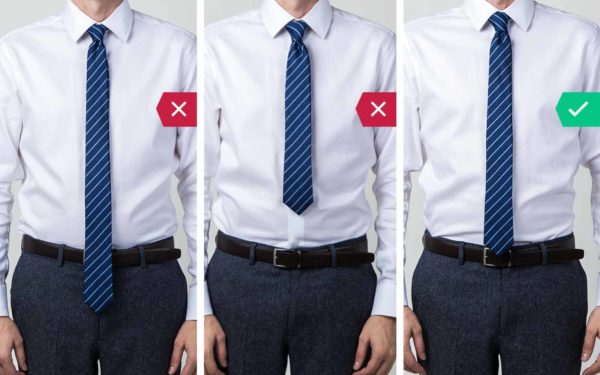 Solution- The size of the Knot should be according to your shirt collar. If you have smaller collar go for a four in hand knot and vice versa. If your knot is too large or too small it'll make your neck section look unusual. Also, the golden rule of wearing the tie is that the length of your tie should be long enough to touch buckle of your belt not shorter than that and not longer than that.
#10. Wearing Socks with Sandals
Another fashion mistake which men commit is wearing socks with sandals. Wearing sock with sandal was never in fashion and you might feel comfortable doing the same but it does not look good on you.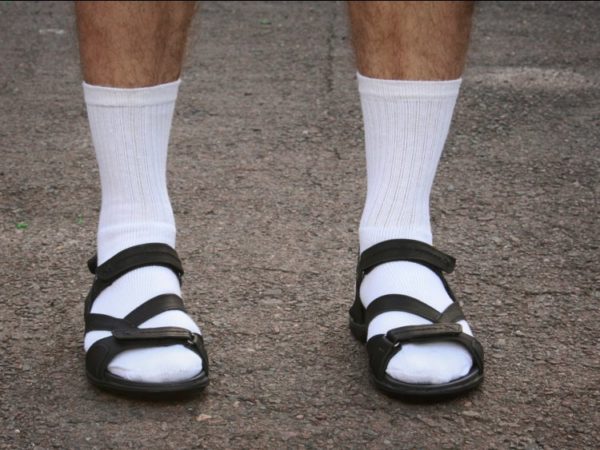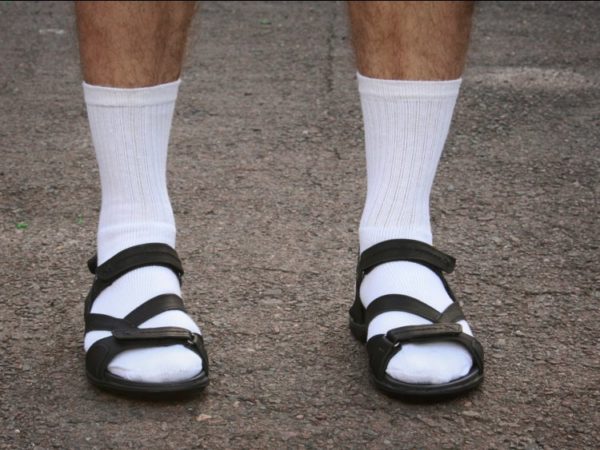 Solution- If you think it's way too cold and you can't go without socks, in this case, we would rather advise you that you should avoid wearing sandals and opt for a good pair of shoes. Also chose a pair of sandal that goes well with your skin tone but always keep this thing in your mind that you have to avoid socks while wearing sandals.
 #11. Too Many Accessories
In India, not only women but men are also very fond of wearing accessories. They love their hands full of gold ring and bracelet, also wearing a heavy gold chain and shiny belt and that too everything at the same time. This is a fashion mistake that most of the men commit.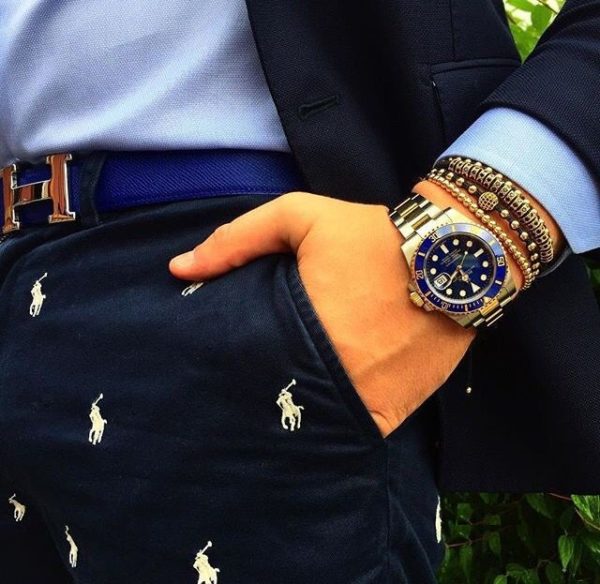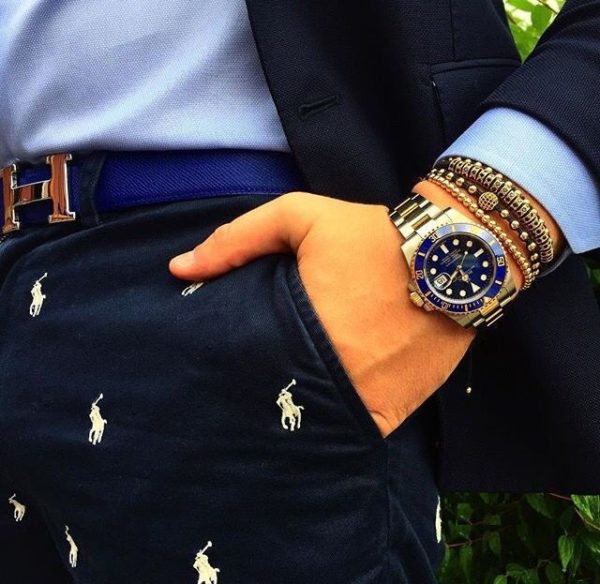 Solution- Wear one ring on each hand and make sure the gold chain you are wearing should be hidden under your shirt collar. Don't wear bracelets, religious threads and watch at the same time. Choose any one of them and wear one thing at a time.
#12. Matching tie and pocket square
Men usually go with a matching tie and pocket square. You must be wondering everyone in the market is selling the same then why are we counting it as a fashion mistake. Well wearing the same tie and pocket square make it look too alike.  However, we believe that should never pick a pocket square matching with your tie whether if it's design or fabric.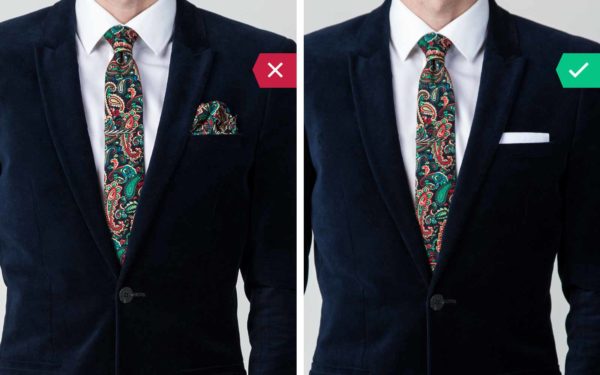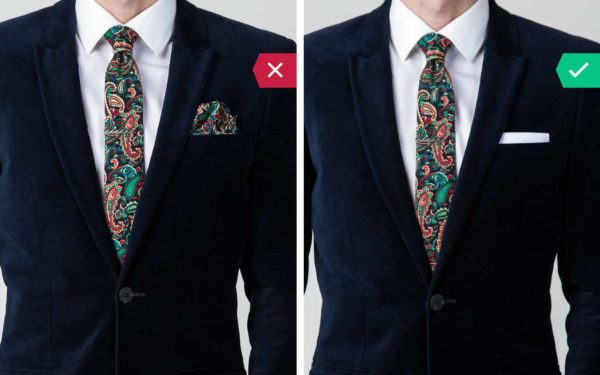 Solution- Choose a pocket square that compliments your tie and dress well. If you have chosen a textured tie, pick a color from the texture and go for the same color plane pocket square and vice versa.
#13. Wearing Sneakers with everything
We understand sneakers are comfortable but that doesn't mean you'll wear them with everything. There is a reason for their existence, they are meant to be wear while exercising or tracking. However, men commit this serious fashion mistake and end up wearing sneakers with everything.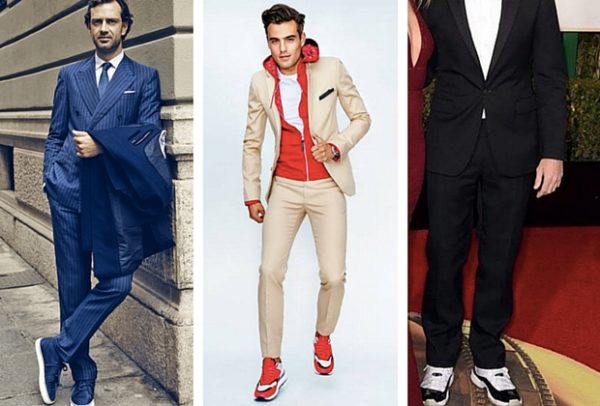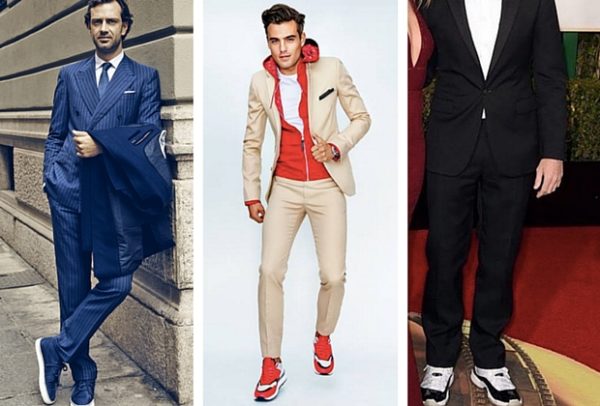 Solution- If have need to have at least three types of shoes in your collection. Firstly sneakers for exercise and loafers and other casual shoes for casual outing and leather shoes for formal wear. Remembers sneakers don't go with every outfit and end up spoiling your look if worn with the wrong outfit.
#14. Deep V-Neck T-Shirt
Men go for wearing deep v-neck t-shirt thinking it makes them look very attractive and stylish. However, it makes you look weird and shabby.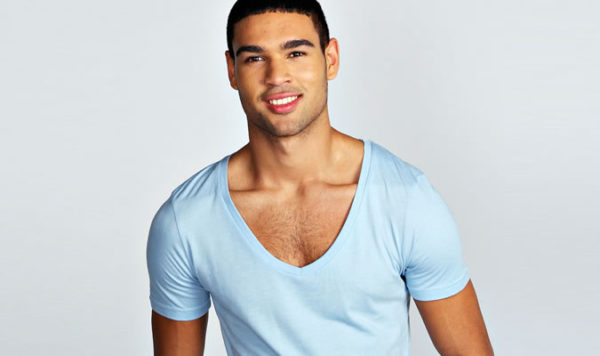 Solution- Do wear V-neck but make sure it's not too deep. Still, if you are going for deep V-neck make sure you have an impressive upper body. But, if you listen to our advice we would rather ask you to avoid it because it doesn't attract people rather give them a reason to stay away.
#15. Dressing as per Trend
Most of the men often dress up according to the latest trend they see on television or in a fashion magazine and not according to their personality and end up lacking confidence in themselves.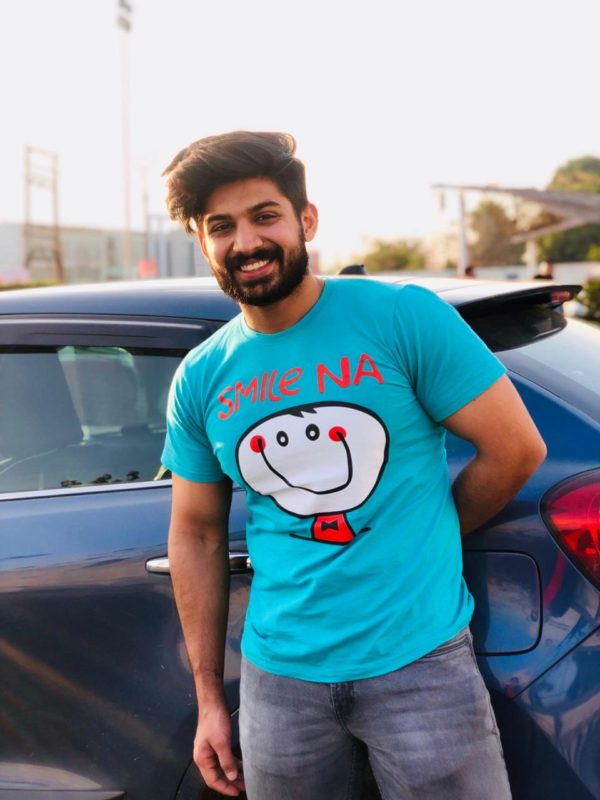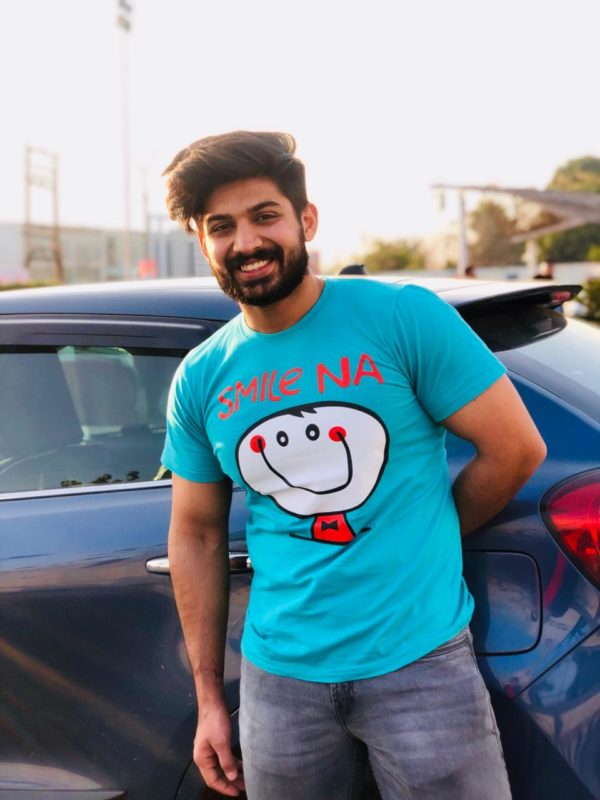 Solution- No matter what trend is going on the first thing you should consider while dressing up your comfort level. If you are not comfortable and confident about what you are wearing then, no matter how expensive clothes you wear you'll always worry about your look and end up losing your confidence. Be Confident is the best fashion manta.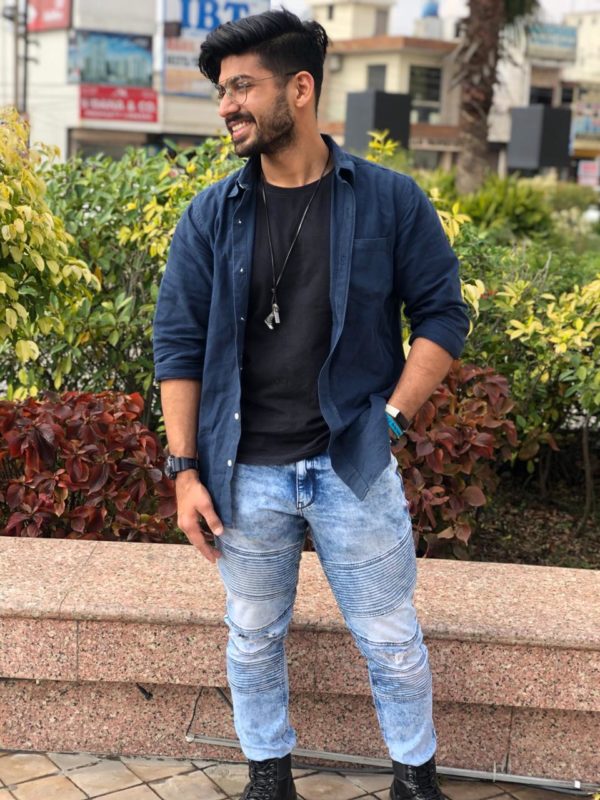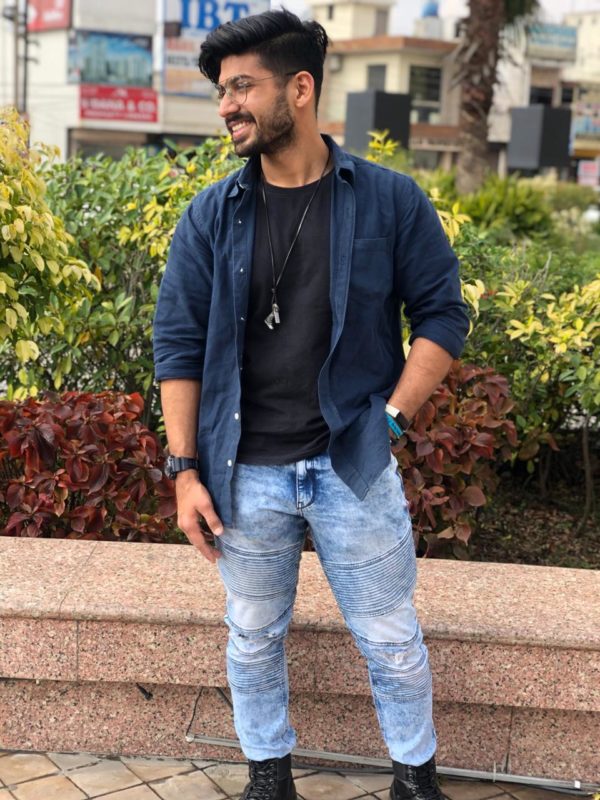 These are some common fashion mistakes that Mr. Rajat Dhamija has shared with us. You don't have to go on wearing stylish clothes every time to look good just avoid these common fashion mistake and see the difference. Also, share your views with us about  "15 Common Fashion Mistakes Most Men Make"
You May Also Like
7 signs that you are a good kisser
5 Zodiac Signs who Always Start the Fight
3 Best Tips to a Healthy Online Relationship
THINGS MEN SECRETLY ADMIRE ABOUT WOMEN BODY
Tips for Boys to Attract Their Crush
Know These Things Before Taking Protein Powder
10 Facts About the Female Body Very Few People Know