Many people believe in numerous myths about cosmetic surgery, and sometimes those myths prevent them from achieving good looks and personal satisfaction. Here is a list of most common yet crucial 10 Myths about Cosmetic Surgery. Take a look at them: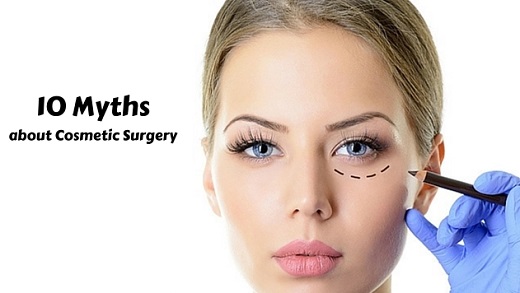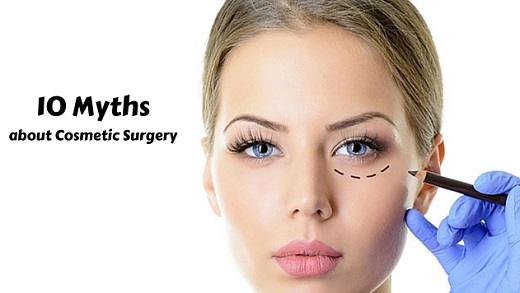 Myth No. 1: Cosmetic Surgery is the same thing as Plastic Surgery.
Even though the surgeons do not need different licenses and diplomas for the procedures, cosmetic and plastic surgery are not the same thing. The plastic surgery is a field on its own that actually includes cosmetic surgery and reconstructive surgery. Cosmetic surgery, however, is only about making people look better and it is all about the appearance. For example a plastic surgeon can reconstruct your breasts after the cancer surgery, and a cosmetic surgeon can make your breasts look bigger.
Also Try 9 MYTHS ABOUT ACNE & FACTS
Myth No. 2: Breast Augmentation in a form of Fat Injection is better than Implants.
This kind of breast augmentation is still considered to be an experimental procedure. This operation takes much more time and money to be done. Also, only a variable amount of that fat (about 50% to 80%) will take, so it makes it quite difficult to predict the size and symmetry of the breasts.
Myth No. 3: Cosmetic and Plastic Surgery patients are only the Rich and Famous.
Only 1% of the population are rich and famous people, and if nobody else would undergo such procedures, than there would be no plastic surgery industry. It is true that most of the patients are famous and rich people, but average people, too, want to restore their confidence, enhance their natural beauty and, in that respect improve the quality of their lives.
Also Try 7 HAIR LOSS MYTHS AND FACTS – PART1
Myth No. 4: Cosmetic Surgery is used mostly because of its Anti-Aging effects.
People usually opt for cosmetic surgery in order to fight the wrinkles and sagging of their skin due to aging process. However, more than 60% of people under the age of 50 undergo cosmetic surgery. The most popular procedure among people between 35 and 50 is liposuctions, nose jobs and ear surgery, in order to enhance their overall look.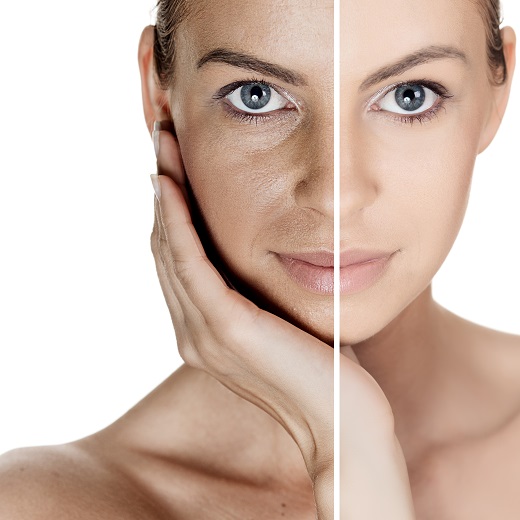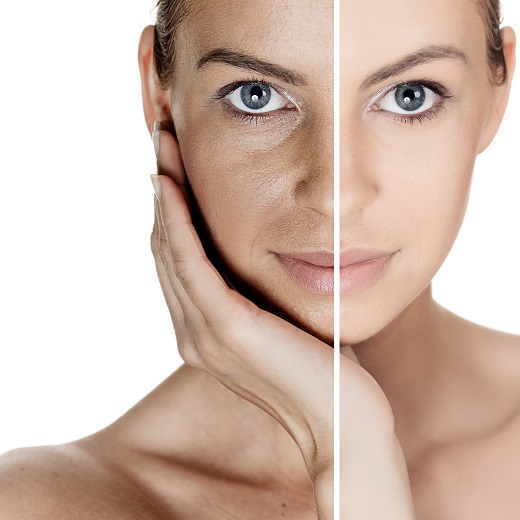 Myth No. 5: Botox is Unsafe and Cases a "Frozen Face" Look.
Many studies have shown that Botox is a safe product that is highly purified. If you get the injections by an experienced and trained professional you will only get a more youthful and natural look of your skin, and there will be no Botulism. However, if this treatment is done by an amateur or you overdose on Botox, then it will cause the droopy eyelids and the famous "frozen face" look.
Try 8 LAZY GIRL BEAUTY HACKS YOU WISH YOU KNEW
Myth No. 6: Cosmetic Surgery is ONLY for Women.
It is the fact that women undergo such procedures more often than men, but today, more and more men choose cosmetic procedures, too. The most popular cosmetic surgery procedures among men are liposuction, eyelid surgery, ear surgery, nose jobs and those among women are face and body shaping and some also undergo a breast reduction surgery, because of health issues. Also, they opt for some less invasive procedures such as Botox and dermal filler injections, which can assure them more natural and youthful look.
Myth No. 7: Liposuction helps You Lose Weight and Cellulite.
No. The only thing that can help you lose weight is a healthy diet and lots of exercising. Liposuction is not a weight-loss procedure, and even before that procedure your surgeon will ask you to lose weight. Additionally, this procedure cannot get rid of cellulite, because it removes the fat cells from your body, and not the fiber-like tissue in your skin that actually causes cellulite.
Read 7 DIY BEAUTY RECIPES FOR GLOWING SKIN
Myth No. 8: Breast Implants are not safe and increase the risk of Breast Cancer.
Both silicone and saline implants are safe and cannot increase your risks of getting breast cancer or any other diseases; the only thing that can do that is an unhealthy lifestyle and genetics. However, with or without any breast implants, you should visit the doctor often and undergo screening for breast cancer, to avoid any potential dangers.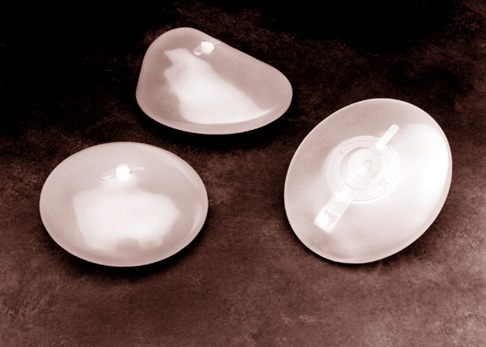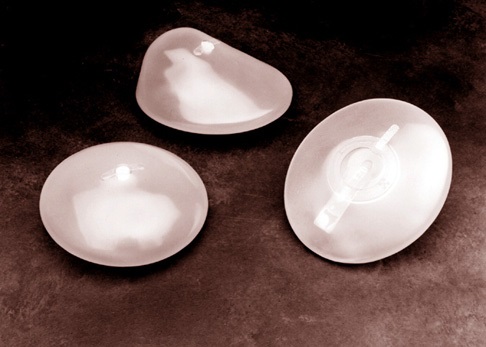 Myth No. 9: The Fat will Come Back Somewhere else after the Liposuction Procedure.
Just like without the liposuction, the fat is not going to form in your body if you burn more calories than you eat. Liposuction removes the fat and fat cells, and if you take care of yourself, you will not gain weight and the fat will become more even since there is less fat cells in problem areas.
Myth No. 10: Such Surgeries leave NO Scars and Last Forever.
Even though surgeons are professional and skillful, they still cannot prevent the scars from forming on your skin. This usually depends on the type and quality of your skin, but every surgeon will give his best not to leave any trails. Another unfortunate thing is that no plastic or cosmetic surgery lasts forever. It can give you years, sometimes decades of perfect look, but there are some factors that can greatly determine how long will you look like that.
Many people believe in most of these myths about cosmetic surgery, and sometimes those myths prevent them from achieving good looks and personal satisfaction. Now that you know what is true and what a complete myth, you can safely plan your perfect look and enhance the beauty you already have. Let us know how much you liked 10 Myths about Cosmetic Surgery.
Also Try HOW TO GET RID OF ACNE SCARS
7 HOME REMEDIES TO BEAT PAIN DURING YOUR PERIODS